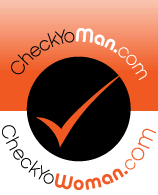 (PRWEB) October 31, 2012
In 2012 it seems that cheating and affairs have become an acceptable practice. There are several online dating websites that are specifically designed to encourage people in relationships to have discreet affairs with others they meet online. Checkyoman.com and checkyowoman.com still believe that fidelity is the ultimate goal. This site was created to help people discover whether or not they are being lied too and to allow people to try and protect what is theirs. Cheating is one of the most painful experiences someone can go through, and checkyoman.com wants to give people a way to privately learn the truth. Regardless of age, race, or social status, this site can serve a purpose. Whether for personal use or to help protect a friend from a broken heart. The process is simple and easy, and sign up is free.
With every online affair site that emerges, people who still value being faithful need a way to make sure they have not fallen victim to a partner that has been deceiving them. Checkyoman.com and checkyowoman.com has decided to be the first online site to promote fidelity and truth. For more information please contact us through the website or at the contact info listed above.