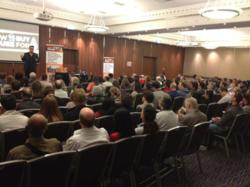 Among the primary hurdles when buying property are funding and the current financial situation of the buyers.
(PRWEB) October 31, 2012
According to the Mortgage Choice 2012 September First Homeowner Survey, about one in five first homeowners regret not buying a cheaper property; 14 percent regret not saving for a bigger deposit before buying; 9 percent regret their choice of lender; and 8 percent recent creating additional debts at their first home purchase.
Australian property innovator, Rick Otton, says home purchase, especially for first homeowners, should not be a financial struggle. "There are alternative and more creative ways to buy a house without spending so much money or taking on additional debts," Otton said.
In his more than 30 years of property investing, Otton developed creative real estate strategies to help homebuyers buy property without money or banks. "Among the primary hurdles when buying property are funding and the current financial situation of the buyers. But what if we take these out from the equation? What if you could actually buy property without spending more than a dollar and without creating additional loans and mortgages? Do you think that's possible? I think that's very possible. And it's happening right now," Otton explained.
Creative Property Investment Strategies by Rick Otton
Through carefully designed strategies and by innovatively changing standard processes, Otton is able to eliminate money and banks in the home purchase process.
"These creative real estate strategies allow anyone – even those with no experience in property investing and those without enough money – to buy their own house without bank loans or forking out huge deposits, only to find their selves in deeper debt down the road, struggling to maintain mortgage payments," Otton added.
Jovan and Sally Sarai are among the many individuals Otton has helped easily buy a house without financial struggles. "Through Rick's creative strategies, we won't be able to buy a $1.3 million house for ourselves to live in. Total costs include $15,000 upfront and $1,125 per week. We are extremely grateful because this wouldn't be possible without Rick Otton. Expect our invite for a house-warming party soon!" the Sarai's said.
Otton is sharing his creative real estate strategies to Aussies throughout the country in a series of one-day live training seminars. "I'll spend eight hours discussing these creative strategies and showing people how to use them in buying houses. We'll talk about their current situations and how they could buy the house of their dreams using one of these strategies," Otton explained.
Get the details of Rick Otton's one-day training seminars at http://www.howtobuyahouseforadollar.com/register and find out how to reserve for a free seat on the remaining training events for the year.
4 November - Brisbane
24 November - Melbourne
About Rick Otton
Rick Otton has spent decades making money by snapping up inexpensive real estate and putting it to work building wealth. Now, he's teaching other Aussies how to do the same.
Otton is the founder and CEO of We Buy Houses, which operates in the U.S., U.K., Australia and New Zealand putting his strategies to work every day.
Otton got his start in alternative real estate investment in 1991 and within a year acquired 76 properties. In years after, Otton made a fortune using his low-risk, high-reward strategies to inexpensively acquire real estate.
Now, Otton wants to share the wealth by sharing the wisdom, teaching Aussies how to buy and sell real estate without cutting banks and other middlemen in on the deal.
Otton has been featured in a variety of television programs and magazines, including Today Tonight, A Current Affair, Australian Property Investor and more.
You can learn more about Otton and how to invest in residential real estate without using banks at http://www.rickotton.com.