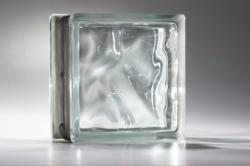 We pride ourselves on inventorying just about every glass block a contractor would use so that they are available to ship immediately
Morris, Illinois (PRWEB) October 31, 2012
But what if the contractor was able to go online or even from their tablet or smartphone and show clients or perspective clients, a picture of what they intend on doing and what materials they plan on using? That would surely take away the guess work and allow the contractor to spend less time in the massive stores where selection is limited to either what is on the shelf or what will undoubtedly take 2 or more weeks to order.
Quality Glass Block and Window Co. has put together a database of products, prices and images for contractors and homeowners to be able to find not only the glass block products needed, but also find inspiration for their next glass block project. "Glass Blocks have always been popular for two reasons, their security benefits and how they can accent any room." Said Ray Tuminello, President of Quality Glass Block and Window Co.
This fun and innovative way to shop is definitely a time saver, among several other benefits. It is possible to not only pick out what is needed for the job, but also get pricing and even place the order right online, eliminating the need for lengthy trips to the stores that take hours to walk through to find the supplies. "Your "Big Box" stores only have a choice of two patterns; we pride ourselves on inventorying just about every glass block a contractor would use so that they are available to ship immediately". Claims Tuminello.
One common misconception, is that contractors believe that glass block means a lot more work, but that simply isn't true, "our contractors love that they essentially get the finished product in a box", says Tuminello. "All we need to know is the size, pattern or even color, and we can ship them a new glass block window, glass block shower kit or even a glass block bar kit. All they have to do is install it."
Consumers love options, especially when given so much more for so much less. The image gallery Quality Glass Block and Window Co has on their website is sure to inspire the client to do much more than intended and the prices, support and ease of use provided by this website will go a long way in the eyes of the contractors.
Quality Glass Block and Window Company (http://www.qualityglassblock.com) is a leading provider of glass blocks used for windows, shower enclosures and vents. In addition to wholesale glass blocks, Quality Glass Block and Window Company provide installation services or guidance for do-it-yourself builders and homeowners.