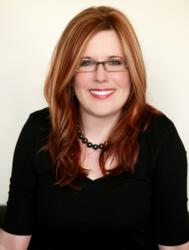 Small business owners looking for real help growing their businesses often discover their new "guru" doesn't have the answers they need.
Indianapolis, IN (PRWEB) October 31, 2012
Susan Baroncini-Moe, President of Business in Blue Jeans, a Midwest-based business and marketing consulting firm, is fighting the good fight.
Baroncini-Moe, a Guinness World Records® titleholder whose book, "Business in Blue Jeans: How to Have a Successful Business on Your Own Terms, in Your Own Style," is due out in May, 2013, takes a hard line against "gurus, ninjas, and con artists," in the marketing industry.
"The marketing industry is rife with people who have little to no training making big promises they simply can't keep," said Baroncini-Moe, speaking from her home office in Indianapolis, Indiana, "Some of them are good at marketing themselves, but have no idea how to market a real business. So if you don't want to be a copycat of them or of their business model, they can't help you."
Baroncini-Moe went on to say, "Small business owners and entrepreneurs looking for real help growing their businesses put in their trust, faith, and money, only to discover that their new "guru" either doesn't have the answers they need or gives them cookie-cutter solutions that may or may not work with the target market of that individual business."
Baroncini-Moe suggests that small business owners protect themselves by talking to the people whose help they seek and doing a little detective work. "You can find out if someone is for real by getting to know them a little bit. Look at their social media profiles and see if they're engaged with their audiences," she says, "Don't be afraid to ask questions when you talk to them and ask them to get specific about their methods. Honest experts won't be afraid to give you enough information to make a decision. It's often the charlatans who don't have these answers or refuse to give them. Look for someone who cares about his or her clients and their success. That level of commitment to getting results and making a clientele happy shines through."
Susan Baroncini-Moe has been a business and marketing consultant since 1997. In her three-pronged consulting firm, she helps startups and "would be entrepreneurs" via a unique fusion of coaching and consulting, provides marketing advice to professionals in service industries, and consults with corporate leaders on relationship marketing, employee engagement, and customer service. She also speaks regularly to corporations and groups on topics relating to relationship marketing, business fundamentals, and employee engagement, and is the author of "Business in Blue Jeans," due out Spring 2013. Susan lives with her husband, Leo, in Indianapolis, Indiana.