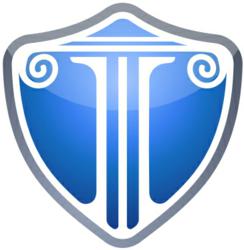 Use a camera or cell phone to document the hazardous condition.
San Antonio, TX (PRWEB) October 31, 2012
Slip and fall accidents, cited by the Bureau of Labor Statistics (BLS), is the number two cause of accident death and disability in the US, following behind auto accidents. Fatal falls, slips, or trips took the lives of 666 workers in 2011.
Property owners have a legal responsibility to keep their property reasonably safe to protect the public from serious harm or fatal injury. It is imperative individuals preserve their legal rights by taking specific action after an accident involving a dangerous condition.
A dangerous condition is any condition that poses an unreasonable risk of foreseeable harm and is determined on a case by case analysis. Dangerous conditions can exist at a variety of locations such as shopping centers, grocery stores, buildings, parking lots, driveways, stairs, swimming pools, and apartment complexes.
Slipping hazards include anything foreign that causes the floor to be unreasonably slippery or defects in the floor itself that cause inadequate friction.
Moreover, the United States Department of Transportation performed a study and determined any object sticking up 3/8 of an inch or higher from a level walking space which can cause a person walking normally to trip and fall can be considered a tripping hazard.
In Texas and several other states, the law mandates that property owner's and/or those who control the property maintain the property free from unreasonably dangerous conditions.
People who fall and sustain injuries due to dangerous conditions are likely to be partially incapacitated due to injury, shock, and embarrassment, but it is your responsibility to do as many of the tips below to preserve the evidence of the case.
5 Tips to the Preservation of Evidence and Essentially Your Rights:

Use a camera or cell phone to take pictures of the condition (take pictures from as many angles as possible).
Report the accident immediately and request a copy of the report (property owner/operator and or authorities).
Be vocal on what caused the fall/injury to first responders because they may be a legal witness in the future.
Obtain the names and contact information of all witnesses and first responders.
Contact an experienced premises liability attorney.
Trevino Injury Law is committed to providing superior legal services to individuals who have suffered personal injuries due to the reckless, dangerous, or negligent acts of another. Contact us at (210) 255-3088 for a FREE consultation with an experienced personal injury attorney. Practice Areas Include: Animal Attacks; Auto Accidents; Semi-Truck Accidents; Drunk Driving Accidents; and Wrongful Deaths.
Many of the personal injury attorneys advertising as "trial attorneys" rarely step in a courtroom, much less ever try a case. Trevino Injury Law has a history of taking hard cases to trial and winning. Frankly, our trial experience speaks for itself. Visit http://www.trevinoinjurylaw.com for more information.