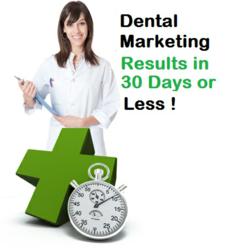 There is no cost to set up a customized dental website
San Jose, CA (PRWEB) October 31, 2012
Fixtro, Dental IT Support provider, announced a new program that allows dentists to take their dental practice online for free. This unique dental marketing package includes a customized ten page website design, and a unique telephone number to track the leads generated from the website. Free dentist website also includes a "contact us" form and website is integrated with the payment gateway. This allows patients to make an online payment to their dentist and contact the dental office. "There is no cost to set up a customized dental website but there is a small monthly fee of $24.99 that includes the hosting, back up, phone number, minutes and basic email services," explained Dolly Sharma, Customer Service Manager at Fixtro.
Fixtro is located in Hayward CA and provides personalized dental IT Support and Marketing services in San Francisco Bay Area. Free dental website design program is open to all dentist in United State, but dentist located in San Francisco can also take advantage of personalized service of Fixtro Staff. "We like to meet with the dentist and their staff to learn about their patients and their marketing needs. This allows us to tailor their website and marketing to their unique market," explained Deepak Sharma, Project Manager at Fixtro.
"Our company provides a complete line of IT Support services for a dental office. Our plan is to offer a free dental website and earn future business from the dentist," stated Mrs. Sharma. Unlike other dental marketing companies, Fixtro provides much more than a web design service. Company offers various other marketing services including eMail Marketing, Video Marketing, Blog Marketing and Social Media Marketing and local online marketing. Dental IT Support Services includes data back, network security, desktop and server support.
Fixtro also helps dentists open up a new dental office. " Our Services include structured cabling, setting up of wireless network and providing around the clock network security," added Mr. Sharma. Dental practice consultants can work directly with the Fixtro's project manager to plan the network cable install, internet connection set up, telephone set up, and network set up.
About Fixtro:
Fixtro, San Francisco Structured Cabling provider, offers complete range of dental IT Support and marketing services. Their remote support center provides 24 x 7 IT Support and offers assistance for the mission critical situations. Company is staff with project managers who are actively involved in supporting their clients.