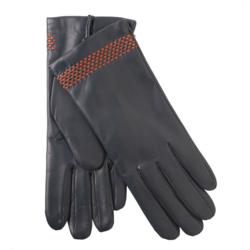 Handmade in Florence, Italy by skilled artisans, from the finest quality kid leather.
(PRWEB UK) 31 October 2012
Established in 1919 by Amedeo Donnini in Florence, Italy, Madova have been making the finest Italian leather gloves ever since. Some of the designs are exclusive to Luxury Artisan.
Madova is the only shop in Europe, and perhaps the world, that produces and sells its own gloves. Loyal customers come from all over the world. In fact, Luxury Artisan has sold Madova leather gloves to customers in the USA, Japan, Sweden, Germany and the UK.
All of the gloves are handmade in Florence by teams of skilled artisans, perpetuating a tradition that has been going on for centuries. The gloves are made from the finest quality kid leather and are lined in either 100% cashmere, or 100% silk.
Luxury Artisan's founder, Rupert Bullock, travels to Florence twice a year to handpick the collection of gloves to be sold at http://www.luxuryartisan.com. "I like to choose timeless designs, but with a bit of a twist. So, for example, a purple glove with a burnt orange trim. This gives the wearer an air of individuality."
ABOUT LUXURY ARTISAN:
Luxury Artisan is an internet retailer of luxurious Leather Products by heritage brands
All products are handmade by skilled craftsmen, using the finest quality leathers and materials
Since launch in 2011, Luxury Artisan has supplied quality leather goods to customers globally