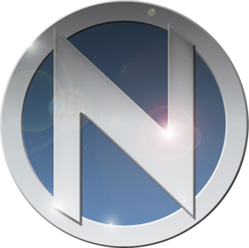 ... the important thing is that customers are telling us what they think.
(PRWEB UK) 31 October 2012
With more platforms than ever before, it has never been easier for customers to make their thoughts known to National Numbers.
"Conversations with customers are very important to us," said National Numbers Chairman, Eric Craggs. "Even with over 30-years in the business there is always some way we can improve, but we need our customers to help us with that."
A recent email campaign through independent review site TrustPilot resulted in 20 new reviews in the space of two days, almost doubling the amount of entries previously.
Lenny Jenkins, who has been put in charge of the campaign, said, "The response has been very positive, but the important thing is that customers are telling us what they think."
"We understand that no one is perfect so not every customer will be fully satisfied with our services. The goal is to make sure we can put any problem right."
TrustPilot users log in using their Facebook account, ensuring that every review is genuine. Being able to put real faces to the reviews increases their impact, National Numbers feels.
National Numbers currently has a rating of 9.3 out of 10 on TrustPilot as well as a score of 4.8 out of 5 on Review Center, another site allowing people to review companies.
The long-term goal for National Numbers is to promote more platforms for customers to have their voices heard.
"As well as independent websites we have invested a lot of time into our social media profiles, giving customers more ways to get in touch with us than ever," Eric Craggs added.
The company is becoming more active across multiple social networks, including Facebook, Twitter and Google Plus.
Customers will be able to contact National Numbers directly through these sites, and can even use the hashtag '#NationalNumbers' to discuss the company on Twitter..
National Numbers, a family owned and run business since 1981, is the UK's most trusted company offering DVLA car registration plates for re-sale. The company maintains executive membership of the Cherished Number Dealer Association (CNDA), and affiliate of the Retail Motor Industry. The National Numbers database contains millions of number plates and offers a registration search facility designed to give ideas for your name and initials. National Numbers can also assist you in sellings your number plate.