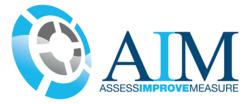 not only are savings achieved in managing waste, but both teamwork and employee engagement are dramatically improved; each of which contribute to the growth of the business and improved competitive advantage
(PRWEB UK) 31 October 2012
Arrowsmith Engineering Ltd.'s aerospace business recently acquired a third factory unit alongside the existing two factories. Arrowsmith needed to move the stores facility into the new factory to release space for more machines in the existing units. Arrowsmith also required the development of existing services, which would increase the number of businesses that could be supported in the current marketplace.
With the assistance of AIM, several plans of the 5000 sq. ft. factory were considered before finalising the layout and agreeing the optimal design which embraced the principles of 'lean' manufacturing and met rigorous SC21 aerospace standards.
The relocation project, which was partially funded by MAS and managed by AIM also included AIM providing training in 'lean' techniques for personnel to run the new facility and maintain the computerised operating systems.
Glyn Jenks, Director of Assess Improve Measure Ltd. commented.
"By following a proven check list and applying 'lean' techniques across all departments, not only are savings achieved in managing waste, but both teamwork and employee engagement are dramatically improved; each of which contribute to the growth of the business and improved competitive advantage."