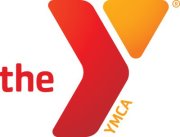 Nashville, Tenn. (PRWEB) October 31, 2012
The North Rutherford County YMCA has a new community partner. As the "Serving Others Sponsor" of the 2012 North Rutherford Golf Classic, Super Speed Wash is helping raise much needed funds to benefit youth scholarship programs in the Smyrna community.
"Throughout our 9 year history in middle Tennessee, we've done a number of community events. From churches to schools to non-profit organizations, we've done all kinds of fundraisers and sponsorships", said Super Speed Wash CEO, Ryan Tyrrell. "We strongly believe in giving back to all the customers and people who've helped us build our business through the years."
The Golf Classic is Super Speed Wash's first partnership with the YMCA. And the company is already excited to do another. "Cleo and Elaine and the entire Y team have been great to work with", Tyrrell said. "We look forward to a long term partnership with the North Rutherford YMCA. When you have great people running something, it makes you even more passionate about helping out."
In addition to the Golf Classic sponsorship, Super Speed Wash is also donating $2 from every Total Protection car wash between now and the end of the year to the YMCA. Customers can simply enter the coupon code '9622' during their next visit to make a donation. Tyrrell explained, "We're a high volume business with a lot of great customers. Hopefully we can raise substantial funds to donate even more to the Y's scholarship programs. It's a great cause."
About Super Speed Wash
Super Speed Wash is an automatic car wash with 10 locations in and around Nashville, Tennessee. We use premium car wash soaps and polishes to ensure we provide the best car wash in Middle Tennessee. Prices start at only $5, and vacuuming is always free.