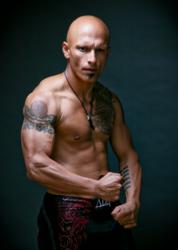 San Francisco, CA (PRWEB) October 31, 2012
Warrior's Way Lifestyle launches the Personal Protection Program and Personal Transformation Programs, offering individual civilians direct access to the transformational methodology of elite operators, taught by Harinder Singh. Singh is a martial arts master and trainer of Navy SEALS, Secret Service, FBI, executives, and professional athletes, and with these programs offers individuals focused attention with guaranteed performance and results.
The Personal Protection Program focuses specifically on training civilians in the scientifically designed and effective fighting systems taught to elite military operators, designed and taught concisely over two days similar to how they receive the training. The Personal Transformation Program is a comprehensive lifestyle management program implemented over 1-6 months and is designed to produce results in all areas of life.
"After training SEALS, Special Forces, and other operators whose lives depend on their performance, I've seen what works and what doesn't and absorbed their experiences. I think it's time that civilians have access to these same levels of safety, performance and possibility," said Singh. The Personal Protection Program is taught over a weekend, with Warrior's Way coming on site to set up. Participants learn the Navy SEAL fighting system, how to fight and win in multiple situations (standing up, on the ground, one attacker, multiple attackers, empty hands, and with blunt and edged weapons), disarming weapons, and situational awareness. It's designed to leave the non-martial artist with confidence knowing that they can protect themselves in these situations, and is ideal for business travelers and students abroad.
The Personal Transformation Program is designed for the individual whose life demands performance. Comparatively comprehensive, it includes a needs assessment as well as the development and implementation of a six-month plan for lifestyle management and transformation including diet, nutrition, habits, exercise, wellness, performance, sleep, relationships, quieting the mind, and other facets. Throughout these six months, Singh comes to the individual on site twice a week, sets up their training environment, and gives them personal coaching and attention on all aspects of their life. The program includes everything in the Personal Protection Program. It also includes Singh's patented functional fitness system, Action Strength, which is a hybrid of ancient bodyweight exercises used by Bruce Lee, kettlebells, Tai-Chi, and scientifically designed movements. More importantly however, says Singh, through personal coaching the program applies and instills strategy into the participant's life, and with the same precision that has saved lives on the battlefield, gives individuals a way of achieving any goal they desire around their personal life, through providing access to courage, confidence, strength, and strategy. The effectiveness of participant's success is insured by a 100% refund guarantee by Warrior's Way, offering the peace of mind to try it on risk-free and get the results that, in Singh's words, "are only possible from a program that is this individually customized, comprehensive, and personal to the individual whose life demands performance."
About Warrior's Way Lifestyle: Warrior's Way Lifestyle is a leadership development and training organization based in Silicon Valley, providing specialized training in courage, confidence, strength, and strategy from a martial arts master and trainer of Navy SEALS, Secret Service, FBI, CIA, SWAT, professional athletes, and executives. For more information, please visit http://warriorswaylifestyle.com. Warrior's Way Lifestyle provides seminars, workshops, retreats, and keynotes for corporations and organizations, as well as private training and coaching for individuals.