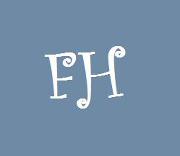 One stop shop for selling and buying fashion items.
Euless,TX (PRWEB) October 31, 2012
Ease of navigation around the site has always been the first priority to the management of FashionHaunt. With its recent release the workforce behind the FashionHaunt has made it clear that they have been listening to the users request and implementing it.
Now the buyers and the sellers of the site can view the store items in different layout such as grid and list. This not only helps the sellers but also the buyers who can capture the data in various forms and can make the purchase easier.
Also the search has been made easier within a particular store by adding a list of items categories that the store owner is selling. Adding a list of categories in the store makes searching for specific items very easy. That way the buyers don't have to go through tons of items listed in the store.
With various ways of viewing the search results and making search category based for each store makes shopping very easy and efficient.
Join today for free and become part of our growing community.
Create a global brand backed by FashionHaunt.
Persis LLC
TX.
http://www.fashionhaunt.com
http://www.myclozet.net
http://www.facebook.com/fashionhaunt
http://www.twitter.com/fashionhaunt