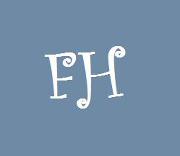 FashionHub Where Sellers and Buyers Come Together.
Euless, TX (PRWEB) October 31, 2012
FashionHaunt announces a launch of a new tool called FashionHub. FashionHub is designed with sellers and buyers in mind.
Sellers of FashionHaunt can use this platform to write an article about their store or goods, this will be helpful in bringing customers to their stores and increase their visibility on the web and on FashionHaunt. FashionHub is not just limited to writing about stores or goods but can be used by Fashionista's to share their style to FashionHaunt's users.
Buyers on the other hand can get first hand news from the store owners. This can help the buyers to follow their store owners and make the buying process easy.
On the other hand the users of FashionHaunt can get style tips and ideas from Fashionista's from around the world, which can be very interesting.
Persis LLC
TX.
http://www.fashionhaunt.com
http://www.myclozet.net