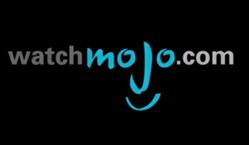 "Few YouTube channels are as prolific as WatchMojo, which uploads as many as 10 videos per week about 'the people, places and trends viewers are passionate about.' Turns out that's a pretty eclectic mix", Flipboard
Montreal, Canada (PRWEB) October 31, 2012
WatchMojo, one of the largest independent producers of premium video content, experienced hyper-growth on its flagship YouTube channel, generating nearly 6.8 million video views in October 2012. In the same time period last year, the company generated just over 2.5 million video views. In the last three months alone, as it launched new channels covering Fashion & Beauty, Health, Travel and Lifestyle, WatchMojo saw its flagship YouTube channel grow 70% from July to October of this year.
The size of YouTube's audience is staggering: over 4 billion videos are streamed daily. Each minute, over 72 hours of video content is uploaded to the site. Back in 2007, when WatchMojo launched its channel, that figure was 6 hours. After Google acquired the popular video sharing service, YouTube kept growing to become the dominant video platform online. While most of the YouTube's content consisted of user-generated content early on, the site has spent a lot of resources to court traditional media in an effort to win over marketers. Most of the popular content on the site remains music videos and the more raw, edgy vlogger-hosted videos by the increasingly famous "YouTube personalities." As such, WatchMojo's polished research-driven factual infotainment programming stands out amid the clutter and fills a gap in YouTube's programming.
"For better or worse, throughout our history, we've focused on YouTube but not as much as we should have," concedes WatchMojo CEO Ashkan Karbasfrooshan. "However, YouTube has always remained the greatest barometer of what consumers are actually watching online, and in the past 18 months we've certainly made a concerted effort to engage with our YouTube community a lot more."
WatchMojo generates 80 million video views across its distribution network which includes YouTube, as well as Hulu, Yahoo, AOL, MSN, etc. While it's currently generating less than 10% of its total video impressions on YouTube, like most producers, its YouTube channel is where the company drives the highest engagement with 87,000 subscribers, doubling over the past year.
The popular social magazine and wildly popular app Flipboard recently highlighted WatchMojo's YouTube channel in its "Three Things We Love" feature and commented: "Few YouTube channels are as prolific as WatchMojo, which uploads as many as 10 videos per week about 'the people, places and trends viewers are passionate about.' Turns out that's a pretty eclectic mix—it's not unusual to flip from a biography of pop star Pink to a history of the CERN Large Hadron Collider."
Indeed, the company's breed of reference, factual, infotainment videos have stood out on YouTube and elsewhere. Covering the people, places, things, events and trends that have shaped pop culture, entertainment, business, sports, and the arts, the videos are proving to be a hit. In addition to those evergreen, factual infotainment videos, WatchMojo provides thousands of tips on the latest fashion, style, beauty, health and culinary trends which are now serving as the backbone of its newest four channels. The company produces 300 minutes of new content each month, ranging from 50 to 100 new clips.
In all, the company's library of 7,900 reference videos has helped WatchMojo emerge as a Wikipedia in video format, but with the major distinction of being professionally-produced by the company's team of a dozen full-time researchers, writers, fact-checkers, hosts, videographers and editors. On the company's own-and-operated property, WatchMojo has also licensed 250,000 videos from traditional media companies, news organizations and broadcasters for its WatchMojo.com/tv/ offering, but the core focus of the company remains the production and distribution of its own programming, which it then distributes widely online, in mobile, through out-of-home networks, in the living room, as well as in academia, where students, professors and educational publishers rely on the breadth, depth and quality of WatchMojo's content to enrich the learning experience.
As well, WatchMojo has grown ubiquitous in the out-of-home market in cabs, gas stations, waiting rooms, malls, gyms and coffee shops. The company generated over one billion impressions in out-of-home markets in 2011 alone.
WatchMojo's catalog of English and French videos reaches a combined 75 million consumers across all platforms and in all markets.
About WatchMojo
WatchMojo informs and entertains through video by covering the people, places and trends that have shaped history. The company's short-form factual infotainment programming answers questions on Who, What, Where, When and Why across thousands of topics in Automotive, Business, Comedy, Education, Fashion, Film, Food, Health & Fitness, History, How To, Lifestyle, Music, Politics, Science, Space, Sports, Urban Living, Technology, Travel and Video Games.
By providing videos to the world's largest media companies and academic organizations, WatchMojo is a leading producer of professionally-produced, premium, brand-safe, evergreen, videos. The company's catalog of 7,900 videos has generated over 1 billion video views online and billions more in out-of-home digital networks.
Digiday picked WatchMojo as one of three finalists, alongside CBS and HBO, in the Best Entertainment category at the Digiday Video Awards. Marketing Magazine named WatchMojo one of Canada's Digital Media Companies to Watch in its September 2011 issue. Ernst & Young nominated Ashkan Karbasfrooshan for Entrepreneur of the Year in its 2012 media category.
Learn more on http://www.WatchMojo.com
###