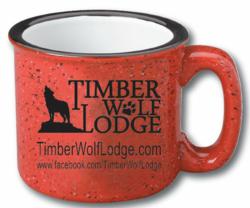 "Looking forward to a vacation is a cheerful pursuit! It's one way to delight every member of the family" said Roger Bruhn, resort owner.
Ely, MN (PRWEB) October 31, 2012
Timber Wolf Lodge celebrated 75 years serving visitors to northern Minnesota's Ely area during 2012. In honor of that milestone, the resort on the shores of Bear Island Lake completed extensive renovations and upgrades. The facilities and amenities were very well received by guests who helped conceive the idea of a holiday gift "card" or "certificate" to present to friends or loved ones.
In response to several requests, Timber Wolf Lodge is offering budget friendly terms to make it possible to give the "Gift of a Get-Away" this holiday season. Making plans for a 2013 vacation to Timber Wolf Lodge has never been easier!
The desire to make it easy for guests of Timber Wolf Lodge to put the gift of a vacation under the tree this Christmas prompted the development of the "Gift of a Get-Away" program. Looking forward to a vacation is almost as much fun as the vacation itself, the anticipation cheers the spirit with dreams of a soothing break from the everyday routine. What better effect could be expected from a perfect gift?
Timber Wolf Lodge is open for three of Minnesota's four seasons, located near Ely, a scenic drive from the North Shore of Lake Superior. Perched on the edge of a vast wilderness, the Ely resort offers easy access to the Boundary Waters Canoe Area where 1200 crystal clear lakes and portages await exploration. Fishing, hunting, canoeing, birding, wildlife viewing, watersports, boating, hiking and exploring are just some of the activities that draw visitors to the area.
With cabins of many sizes, finding the accommodations perfectly suited to a family or group is easy. The website TimberWolfLodge.com provides full descriptions and the staff is very helpful in assisting with the selection of lodgings, activities, and the creation of packages.
Contact Timber Wolf Lodge to make 2013 vacation plans before December 20, 2012 and receive a set of Timber Wolf Lodge coffee mugs along with a gift certificate to place under the Christmas tree. In addition, these advance reservations will include a half-day pontoon rental as a gift from Timber Wolf Lodge.
The options for tailoring a vacation to specific interests and needs are nearly endless but the folks at Timber Wolf Lodge have all the knowledge and the resources vacationers need. Being surrounded by the natural environment is unbroken by city sounds or lights. Sitting by the campfire in the evening or taking a sunset cruise around the lake are simple ways to experience an authentic Minnesota vacation at this northern Minnesota resort, no planning required.
"Looking forward to a vacation is a cheerful pursuit! It's one way to delight every member of the family. It offers the promise of good times to come, a time as special as the holidays, when families unite and share the fun. We'll help our guests create an ideal vacation plan and we'll send out a set of Timber Wolf Lodge coffee mugs to announce this special gift. We'll even include a free half-day pontoon rental for the enjoyment of the entire group, to be used anytime during the reserved dates, on Bear Island Lake." said resort owner Roger Bruhn. Call before December 20 to make a reservation as this program is subject to space availability.
To take advantage of the "Gift of a Get-Away" budget friendly terms, or for personalized service and assistance in planning a vacation to the pristine wilderness of northern Minnesota, visit the http://www.timberwolflodge.com website or e-mail guest(at)timberwolflodge(dot)com