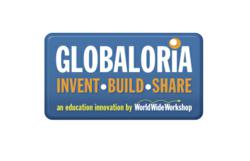 Cambridge, MA (PRWEB) October 31, 2012
Tablets for kids in Africa. Massive online open college courses available free to millions worldwide. American public schools offering programs to teach kids how to design educational games. On Thursday, October 25, leading thinkers in education technology innovation convened at the MIT Media Lab for EmTech, for two-day energetic exchange about these new developments and how to shape the future of learning for students in the U.S. and around the world.
EmTech is the MIT Technology Review's annual conference focused on emerging technologies and their impact. It brings together key innovators from the technology, engineering, health, science, and management communities to discuss innovations that are changing the face of business and driving the global economy. For the first time this year, MTR Chief Editor Jason Pontin hosted a panel on education featuring MIT Media Lab chairman and One Laptop Per Child founder Nicholas Negroponte; World Wide Workshop founder and Globaloria creator Dr. Idit Harel Caperton; Institute of Play managing director Brian Waniewski; and edX President and MIT Electrical Engineering and Computer Science professor Anant Agarwal.
Negroponte challenged attendees to focus not on schools or education, but rather on the process of learning itself. He described his most recent project, in which low-cost tablets loaded with educational apps and books were delivered without instructors to two isolated and illiterate villages in Ethiopia. Children who had never been exposed to computers or, for that matter, to books and reading, were teaching themselves and one another how to use the tablets and singing the ABCs within days. Within weeks, the students had figured out how to hack and reconfigure the tablets' operating system to make their cameras work! Learning, claimed Negroponte, is most effective when self-driven and open-ended, and 100 million kids in communities without schools and teachers can benefit from this type of disruptive innovation.
Institute of Play managing director Brian Waniewski described the development of a game-based school within the public school district of New York City. Games have the promise, claimed Waniewski, to engage students, guide learning and even serve as assessment tools. The Quest to Learn school figured out how to get teachers to work in teams with game designers and make learning irresistible.
Dr. Anant Agarwal recently became the president of edX, a program that connects learners worldwide using a massive open online course (MOOC) model with offerings from Harvard University, MIT, UC Berkeley and the University of Texas system. Agarwal demonstrated how even within the fully-virtual online learning environment, students appreciate opportunities to collaborate with one another in forums and teach each other.
Dr. Idit Harel Caperton, founder and president of the World Wide Workshop and its flagship platform, Globaloria, asked her fellow panelists whether many of today's online learning programs have abandoned what we know about active learning-by-doing from 100 years of cognition and learning theories, by turning back to an instructor-led, staid approach to education. She called instead for student-driven, learning-by-design models like Globaloria —a constructionist online platform for students to learn how to design, program and publish original, educational video games. Noting that "coding is the new literacy," Harel Caperton argued that this generation of American students should learn a computer programming language in school, as well as the traditional spoken languages of English, Spanish and Chinese—and that the gamification of online learning platforms can help a great deal in this effort. She also highlighted a set of 10 core principles for cultivating MIT Media Lab style learning online--such as learning to invent, learning to design and code, to work in teams, to ask big questions and dream big, and, most importantly, learning to learn; providing vivid examples for how Globaloria works in today's public schools by using "blended learning networks" to scale educational transformation in underserved communities. Finally, Harel Caperton noted the importance of making STEM and computing attractive to girls and mentioned new research published on October 25th by the National Center for Women and Information Technology (NCWIT) that Globaloria successfully engages girls in computing at rates higher than the national average, with young women constituting a traditionally technologically underserved population.
Students and adults worldwide can expect to see more from each of these cutting-edge innovators, who all share a deep commitment to providing students with playful and engaging learning systems with the goal of getting students to fall in love with learning. Despite differences in methodology and pedagogy, all four have plans to expand their programs globally.
###
World Wide Workshop is a nonprofit organization that invents social media and digital technology applications to help youth and educators participate as leaders in the global knowledge economy. Globaloria is the first and largest social learning network for developing digital literacy, STEM knowledge and global citizenship skills through game design. Launched in 2006, the results‐proven Globaloria is at work today in middle‐ and high‐school classrooms and community centers in five states: California, Florida, New York, Texas and West Virginia.