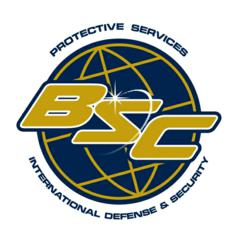 If technology has advanced this far in ten years, where will it take us in the next ten or even twenty years?
Ft. Lauderdale, FL (PRWEB) October 31, 2012
Gone are the days of VHS and Detex clocks usage in many industries. The Security industry has made many advancements in the past decade in terms of technology and monitoring. Miami professional security provided by Bryant Security Corporation remains true to implementing the highest and most up to date level of technology to monitor, patrol and protect clients and communities in South Florida. Latest innovations include the development of Bryant Scout, an all encompassing tracking, verifying, documenting, monitoring, and so much more, interface.
"Technology in our industry has changed over the past decade. Pay phones to cell phones, Detex clocks to digital tracking, maps to GPS." says Shay Ben-David, President of Bryant Security Corporation. "We use the most up to date technology to manage our clients, and even our personnel." Bryant Security implements GPS tracking on all patrol units, and in the near future, security guard employees to ensure station management and post position accuracy. The latest innovation, Bryant Scout allows for instant tracking, tracing and documenting. One of the systems many capabilities allows employees to clock in via ipad, the system takes a picture and uses face recognition to verify hours worked. The data is sent directly to accounting, and payroll is updated. Bryant Scout has many capabilities, all of which will be announced in the near future.
The use of intelligent voice tracking recognition and digital color recording have allowed the Miami security company to more accurately track, trace and identify specific pieces of information in a shorter, and more precise manner. "Only the Military and Intelligence had access to this technology ten years ago." Rene Zerquera, Operations Manager at Bryant Security says. Mr. Zerquera started in the security industry when all reports were taken manually, and a three pound manual watchman's clock was used to conduct and mark security rounds. "Bryant Security uses computerized and electronic reports, PTT phones, NFC tracking and all the latest in digital and remote surveillance." Zerquera says. "If technology has advanced this far in ten years, where will it take us in the next ten or even twenty years?"
To learn more about which security and monitoring technology is best for your home or business, call Bryant Security Corporation at 304-405-4001 or log onto BryantSecurity.com
About Bryant Security
BRYANT SECURITY is one of South Florida's most established and well diversified security companies. Providing South Florida guard services armed and unarmed in the Miami-Dade and Broward Counties, this family owned and operated business has proudly served and protected the community, property and people since 1985.
Offering innovation, quality, professionalism, resourcefulness, experience and flexibility, this makes Bryant Security the security services industry leader of South Florida. Mandating skilled manpower, teamwork, expertise, specialty knowledge and trained security officers to demonstrate precise and flawless conduct at all times. From executive level protection to CCTV Camera and Entry Systems, they demand the very best! Each protection task private or public that their protection officers undertake calls upon their extensive training which focuses on ensuring the security and safety of your company, property and staff.
When you select BRYANT SECURITY you are ensuring that your facility will enjoy the highest possible degree of Miami professional security. Their management team consists of hands-on leaders who will work directly with you in planning and implementing your campus' security and contingency planning needs. BryantSecurity.com or 305-405-4001.