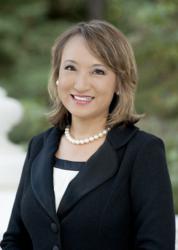 The NFL is doing a great service in educating the public about concussions and the need to ensure the health and safety of athletes at all levels--Assemblywoman Mary Hayashi
Sacramento, CA (PRWEB) October 31, 2012
Assemblywoman Mary Hayashi (D-Hayward) is congratulating the National Football League (NFL) on its efforts to raise awareness of concussions and reduce the risks of head injuries in football and other sports. Last week, the NFL released a new educational video about concussions, geared toward young athletes and parents.
"The NFL is doing a great service in educating the public about concussions and the need to ensure the health and safety of athletes at all levels," stated Assemblywoman Mary Hayashi. "It's vital that kids don't return to the game too soon after a head injury, in order to prevent long-term health consequences and to enable a lifelong participation in sports."
On October 25, 2012, the NFL released a new video about sports concussions, featuring interviews with student athletes and health care experts. The video is available at the NFL's concussion education website, nflevolution.com.
The NFL was a co-sponsor of Assemblywoman Mary Hayashi's groundbreaking concussion bill, AB 25. AB 25 was signed by Governor Jerry Brown in 2011, establishing California as a leading state in student athlete safety and return-to-play laws.
The law requires a school district to immediately remove an athlete from a school-sponsored athletic activity if he or she is suspected of sustaining a concussion or head injury. Students are prohibited from returning to play until he or she is evaluated by, and receives written clearance from, a licensed health care provider.
NFLevolution.com is a site dedicated to concussion awareness. It features information about health and safety for parents, as well as medical research and the NFL's new head injury partnership with the military. In addition, the site describes concussion laws by state, including AB 25. Assemblywoman Mary Hayashi also hosts a concussion education site at http://www.youthconcussion.com.