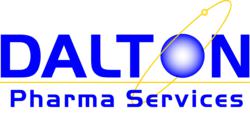 "With a large number of emerging and established biotechnology and pharmaceutical companies seeking access to the North American market, Dalton is well positioned to assist innovative European drug development companies achieve their strategic goals."
(PRWEB) October 31, 2012
Dalton Pharma Services a leading provider of drug discovery, development and manufacturing services to pharmaceutical and biotechnology companies, today announced that the Company would be attending BIO Europe 2012. This conference is being held at the CCH Congress Center in Hamburg, Germany November 12-14, 2012.
The conference attracts key pharmaceutical and biotechnology companies from across Europe and beyond. Dalton is attending the conference in order to strengthen relationships with existing customers as well as initiate new ones. The conference's format includes scheduled partnering sessions that allow for brief meetings to discuss potential contract manufacturing and development needs in a professional setting.
Dalton is well positioned to serve European clients with years of experience supporting its European customers. As a Canadian based company, subject to the Mutual Recognition Agreement (MRA), Dalton is authorized to produce pharmaceuticals for the European market with Qualified Person (QP) release. This streamlines the ability of member countries, which does not currently include the United States, to supply pharmaceutical products into the European Union (EU).
"Europe has been a key market for Dalton and we expect it will continue to grow in importance for us in the future", said Peter Pekos, CEO of Dalton. "With a large number of emerging and established biotechnology and pharmaceutical companies seeking access to the North American market, Dalton is well positioned to assist innovative European drug development companies achieve their strategic goals."
About Dalton:
Dalton Chemical Laboratories Inc. o/a Dalton Pharma Services is a Health Canada approved contract pharmaceutical manufacturer that supplies chemistry, analytical and formulation development services to the biotechnology and pharmaceutical industries in the areas of chemistry, medicinal chemistry and fine chemical manufacture. Dalton provides cGMP manufacturing of solid dosage forms and aseptic filling services to its customers at any stage of the regulatory process (Phase I, II, III or commercial). In its modern cGMP facilities, Dalton produces active pharmaceutical ingredients at the gram or kilogram scale. Dalton conducts aseptic fills to produce batches of finished drug product in vials or syringes, either aseptically filled or terminally sterilized, under fully validated conditions. In addition, Dalton's analytical chemistry laboratory offers method development, validation and ICH stability programs to its clients. Further information can be found at http://www.dalton.com.
For further information, contact:
Peter Pekos
President & CEO
Dalton Pharma Services Inc.
349 Wildcat Road
Toronto, Ontario
Tel: 416-661-2102