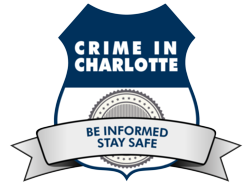 Charlotte, NC (PRWEB) October 31, 2012
Crime in Charlotte (.com) is a leading provider of local crime news, statistics, and crime prevention resources to those living in and around the Charlotte area. In an effort to promote safety throughout the region, Crime in Charlotte (.com) has released a Halloween safety guide just in time for the holiday.
Though it is enjoyed by many, Halloween is often associated with the spike in hospital visits and property damages that accompany it. By educating citizens about the measures they can take to prevent these occurrences, Crime in Charlotte (.com) hopes to make the holiday safer for people in Mecklenburg County and surrounding areas. The safety guide focuses on simple actions that Charlotte residents can take to stay safe while out trick-or-treating or at home giving out candy.
Crime in Charlotte (.com) utilizes daily website traffic to promote awareness and safety within the Charlotte community. Pedestrian safety is the first topic stressed; Charlotte has seen roughly 20 pedestrian deaths so far this year, making caution on the streets a key priority. Likewise, damaging fires have plagued Halloween nights for years. Whether intentional or accidental, there is a definite rise in fire activity on this holiday. The Crime in Charlotte (.com) post addresses this and offers suggestions on how to reduce the risk of fire at home.
Crime in Charlotte (.com) was created in 2006 after a local woman was the victim of a crime. By starting the website, her mission to be informed and to keep safe was shared with Metro Charlotte residents. Today, Crime in Charlotte (.com) continues her tradition in a new and vivid way. With thousands of unique visitors each week and an average time on site of over 5 minutes, Crime in Charlotte (.com) already has solidified itself as a leading source of information for those residents that want to increase their awareness of crime news and statistics for the local area. To inquire about advertising opportunities, visit crimeincharlotte.com/contact or email advertise(at)crimeincharlotte(dot)com.
###