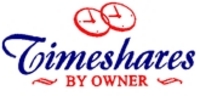 (PRWEB) October 31, 2012
As always, the premiere timeshare resale and rental company in the world presents some of its best deals of the year! Between their weekly updated Hot Deals, their ever growing inventory of Fixed Weeks that are Reserved and Ready to Rent, and their Facebook page promoting some of the most spectacular deals on the market right now, Timeshares By Owner has the vacation that is right for this holiday season.
When it comes to the holidays, most vacationers know exactly where they are going and when they want to be there. Timeshares By Owner can help with that ever so stressful time by pointing those looking to make their plans in the direction of their timeshare inventory of confirmed fixed weeks. These amazing vacations are waiting for anxious families looking to spend their Thanksgiving holiday in five-star accommodations without having to pay the five-star prices. Visit Orlando, Daytona Beach, South Carolina, or Hawaii and stay in anywhere from a 1 bedroom to a 3 bedroom for as little as $700 per week.
Now is the chance to book these great vacations! Take advantage of these fantastic opportunities at timesharesbyowner.com or contact the Timeshares By Owner Concierge Service and negotiate that deal directly. Representatives are available to assist renters at 1-888-707-TIME(8463).
Something that Timeshares By Owner prides itself on is its list of weekly updated Hot Deals. This inventory is separated out into twelve regions of the world and is always overflowing with astonishing properties at prices that are shockingly low. Travelers can visit Florida for as little as $400 for a 3 bedroom, Hawaii for the low-low price of $1000 per week, rent a 3 bedroom in Arizona for only $2000, or live it up in Vegas for $1500! These are just a few examples of the staggeringly low prices that Timeshares By Owner's inventory of Hot Deals has to offer vacationers this holiday season and throughout the year!
Instead of combing the internet for a timeshare property that is right for the vacation that make dreams come true, make http://www.timesharesbyowner.com the first destination to begin planning any trip that is up and coming. Make sure to listen to their weekly radio show, Vacation Time, Live!, every Friday evening at 6 pm, eastern standard time, on 540AM and 104.5 FM WFLA. All the fantastic deals that can be heard in that hour segment can be seen on Timeshares By Owner's Facebook page. Simply visit http://www.timesharesbyowner.com and click the Facebook icon on the home page. Some of the most stupendous deals that Timeshares By Owner has to offer can be found here. Travel to Phoenix, Williamsburg, or even Mexico for as little as $650 per week!
Vacationers can rent or buy timeshares directly from property owners avoiding pushy middlemen or commission costs. After all, when someone is on vacation, the goal is to relax, not worry about the cost of the stay. Book now to ensure that that incredible trip is waiting!
These amazing destinations are not the only ones available in their inventory of stupendous vacation properties. Timeshares By Owner also has a listing of pre-booked vacation deals that are reserved and ready for enthusiastic vacationers. Take action, make no delays. These opportunities are reserved and ready for ambitious renters now. Call Timeshares By Owner at 1-888-707-TIME(8463) and take advantage of the memories just waiting to be made.
ABOUT TIMESHARES BY OWNER®
Timeshare By Owner® has been in business for over 14 years and is dedicated to helping timeshare owners sell or rent their timeshares and to helping vacationers find their perfect vacations! For more information on Advertising Platforms for motivated sellers and renters, contact Timeshares By Owner® at 888.707.TIME(8463), or email us at info@timesharesbyowner.com.