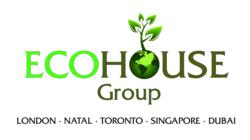 Toronto, ON (PRWEB) October 31, 2012
EcoHouse Developments has launched its third "Minha Casa, Minha Vida" (My House, My Life) housing project named Bosque Residencial. The Bosque Project is the 1st fully sustainable, environmentally friendly, social-housing development in the state of Rio Grande do Norte. This premier project will also be the 1st to have centralized sanitation systems and its own sewage treatment plant. In addition, the project will feature a primary school, daycare facility, public hospital, shopping mall, police station and a university - faculty of medicine.
Bosque Residencial is being developed in conjunction with, and has the full support of the town hall of São Gonçalo do Amarante and with its 2176 residential units is the largest urban expansion development in the State. Out of all of the permits issued in São Gonçalo, EcoHouse Developments is responsible and in charge of 72% of them.
EcoHouse has also in the month of October repaid over 40 of its investors a sum exceeding 2.4 Million Dollars and has proven itself once again as a company who can deliver on what they promised. Many within the group of investors have opted to re-invest with EcoHouse and have made it a point of pride that they are in fact helping many families enter the realm of home ownership.
With the billions of dollars being investing into infrastructure and housing across the country and the world's two largest sporting events following in rapid succession, the time is right to invest into Brazil. EcoHouse Developments has a proven track record of constructing properties under the Brazilian Government's social (affordable) housing program and delivering annual double digit returns to its many investors.
For further information on EcoHouse please contact:
Deen Bissessar - Chief Operations Officer (North America)
Email: deen (at) ecohousetoronto (dot)com
or
Jim Page - Business Development Director (North America)
jim.page (at) ecohousetoronto (dot) com
Website: http://www.ecohousedevelopments.com Tel: +1 (905) 366-7297
Toll Free: 1-888-551-5445