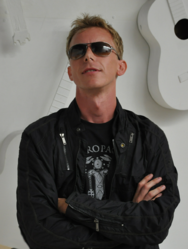 Keep an eye open for a big event happening in November from the city of Las Vegas
Santa Monica, CA (PRWEB) October 31, 2012
In recent months there has been gossip revolving around Logan Marshall one of 2013′s hottest eligible bachelors and upcoming celebrity profiles. Logan Marshall has long been known as a young CEO. Logan Marshall serves as Chairman and Chief Executive Officer of the California Online corporate offices; Head of The People Foundation Organization; founder of TollfreeNumber.ORG; and President of GVtelecom. Logan Marshall also developed some early internet-based/software/business modals which are commonplace in corporations today.
Wearing the color Green, Logan Marshall was quoted as saying "I am confirming the rumors – a design firm has been retained to update the look and feel of LoganMarshall.com and as you can see, the new website is launched and is looking beautiful."
He continues by saying "Keep an eye open for a big event happening in November from the city of Las Vegas" to be announced from his website.
For more information, visit Loganmarshall.com at http://www.loganmarshall.com