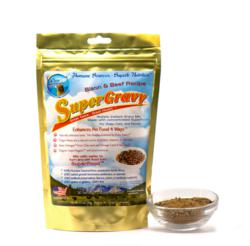 Even in cases where family pets are thankfully safe, they face the confusion and emotional distress of adapting to new surroundings
Wilton, CT (PRWEB) October 31, 2012
In the days immediately following the devastation of Hurricane Sandy, especially in the Mid-Atlantic, it is difficult to even grasp the level of damage or the drastic disruption of so many lives caused by the storm. And those who share their lives with animals face special challenges in keeping their families whole.
In every natural disaster, companion animals are also victims and as we grieve and pray for human victims, it is also heartbreaking to hear the stories of lost pets. Even in cases where family pets are thankfully safe, they face the confusion and emotional distress of adapting to new surroundings, and in some cases they may need to be temporarily relocated while families seek temporary housing either in shelters or with friends and family.
Clear Conscience Pet is a family-owned company based in Southwestern Connecticut, an area hit hard by Hurricane Sandy about 50 miles from New York City. As the inventors of SuperGravy, the industry leading holistic pet food gravy mix and enhancer, the company today is announcing a special program to assist those who may be caring for displaced animals, whether their own or those who are generously sharing their homes or facilities with "guest" pets.
"Our experience has proven that SuperGravy has a dramatic impact on animals that are not eating properly due to emotional distress," said company Founder Anthony Bennie. "Recently we heard about two older dogs whose owner passed away. A kennel owner very kindly agreed to take the dogs in, but over a period of a few months their condition was deteriorating and a major part of the problem was that they had very little interest in food. Their grief at losing their human parent was so powerful that they were practically starving themselves."
Then a home based private rescue took the dogs and tried adding SuperGravy to their food, and they started eating more consistently and have gained much needed weight and strength. "We can't make the heartache go away, but if SuperGravy can help in a small way to get dogs or cats in these situations back on a healthier track, we are very grateful," said Anthony.
With that in mind, the company is offering special discounts for those caring for animals displaced by Hurricane Sandy. By using the checkout code SANDYHELP (upper case) at our web shop, purchasers will be able to get a 30% discount on SuperGravy. And the company is also offering their Bison and Beef Liver Bark with OSV vegetable coating at the same deep discount, so that in addition to enhancing whatever food is being fed, these pets can be offered a high protein nutrient dense snack. The offers are good until November 9, 2012.
Those operating larger facilities such as commercial boarding kennels involved with rescue or housing efforts that would like to inquire about purchasing Clear Conscience products in wholesale quantity with special discounts can contact the company at 856-208-1036 or info(at)clearconsciencepet(dot)com.
SuperGravy has been selected as a top 5 finalist for the SupplySide West Editor's Choice Award in the Animal Nutrition Category. The awards are selected by the Virgo Health and Nutrition Network, a leading publisher and trade show producer in the health products and nutraceuticals ingredient industry, and the winner will be announced at their annual trade show in Las Vegas from November 5-9. Anthony Bennie has also been tapped as a speaker for the event.
"It's great to be selected as a finalist for this award," said Bennie. "But at a time like this, our energy, thoughts, and prayers are all directed to those affected by the storm who have lost so much, and our hearts go out to each and every person and animal who is suffering."