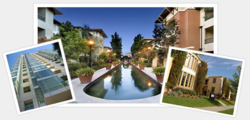 Los Angeles, CA (PRWEB) October 31, 2012
Managing a working property can be a huge task. Los Angeles based property management company, TDI Properties, has established itself as a simple, professional solution for organizing large investments with ease. The company has recently launched an upgraded website that features rapid load times, easy navigation through their offered services and detailed descriptions of the current properties offered.
This full-service LA real estate management and advisory firm offers their customers an array of services including property management, asset advisory and REO management. Insuring their customers receive personal attention, these services are entirely customized to meet individual needs. TDI is committed to keeping their clients protected and informed with a staff of seasoned professionals ready and willing to help with any leasing or building inquiry.
With each new client, TDI Properties conducts a comprehensive audit where an action plan is developed that will lead to the property owner's goals to be met. During this audit process, TDI creates new and inventive ways to maximize their clients profit, reduce risk and make valuable enhancements. The LA property management company, on average, increases net operating income of their managed properties by 24.7% within the first 12 months after taking over a building. With statistics like these, TDI is clearly a force to be reckoned with in the management community. Other impressive numbers that the company has reached: a 98% occupancy rate with a 0.6% default on rental payments and on average and a decrease in owner's expenses by 17.56% within the first 12 months.
Along with a financial audit, TDI also fully physically inspects each property and insures—with current market research—that an effective strategy for each unique property is developed.
TDI Properties easy step-by-step leasing process is available and laid out on the new website with detailed facts about each on. Their seasoned professionals make sure they are bringing commercial, residential or retail property owners the best and most convenient solutions.
Along with their complete attention to detail for each respected client, this Los Angeles property management company is a simple and effective choice for making a property owner's life easier. The company will personally deal with renters, account management, maintenance issues, vacancies and other extended services for each client's specific needs.
This impressive new site has already seen significant traffic and unique visitors. TDI's established reputation has made the company a force in the management industry with innovative ideas on the horizon.
For More Information: http://www.tdipropertiesinc.com/