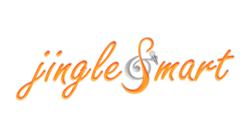 Jingle Writers "will be able to continue to work from their home studios and simply do everything online, even get paid; and that is what makes Jinglesmart a great marketing tool" JP Gonzalez, Co-Founder Jinglesmart
New York, NY (PRWEB) October 31, 2012
Freelance Musicians and Jingle Writers that struggle when it comes to promoting their services, can now find websites and online marketplaces with tools that will allow them to showcase all of their professional information and get in touch with potential clients, in an easy and affordable manner.
Jinglesmart has created a website that will help Jingle Writers, Musicians and Producers take advantage of the Internet and all of its solutions to widely promote their talent and services to companies and agencies not only within the U.S. but to any potential customer anywhere in the world.
As JP Gonzalez, Co-Founder of Jinglesmart, mentioned: "Not only will music talents be able to showcase all of their work including their own demos and recordings, they will also have the opportunity to actually get in touch with clients anywhere in the world, and they will be able to continue to work from their home studios and simply do everything online, even get paid; and that is what makes Jinglesmart a great marketing tool for Freelance Jingle Writers".
Having a strong online presence is very important nowadays, not only for businesses but for professionals as well, so the increase in use of marketplaces aimed to help independent professionals, combined with other ways of online marketing, will help them reach broader audiences at affordable prices.
Jinglesmart is a new online marketplace designed to help jingle writers, jingle producers and freelance musicians in general to get in touch with companies, agencies or individuals in need of commercial jingles, music services or any music project. This new service will allow freelance professionals to reach a larger audience of potential clients, as it is all web based. Even the full service can be completed online, avoiding travel and accommodation expenses, among others, which is a plus for businesses everywhere.
Please visit http://www.jinglesmart.com or contact us for further information.