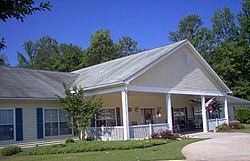 Nursing homes have a responsibility to ensure the safety and security of their residents.
Newport Beach, CA (PRWEB) October 31, 2012
Elizabeth Street, a 94-year-old grandmother died after her wheelchair went down a hill and landed in a water-filled ditch during a fire drill at her nursing home. According to an Oct. 30 report in the Daily Mail, Street got pneumonia in the days following the incident and the cause of her death remains undetermined. The report states that Street was a resident of the Country Cottage Assisted Living home in Decatur, Georgia.
An employee at the nursing home said that she found the woman in the ditch with cuts to her arms and legs, covered in mud and grime, according to the article. The report also states that Street had been placed in the home by her family after she broke her hip in October 2011.
According to the U.S. Centers for Disease Control and Prevention (CDC), about 1,800 people living in nursing homes die each year as the result of falls. About 10 percent to 20 percent of nursing home falls cause serious injuries and about 2 to 6 percent of these falls result in broken bones, the CDC report states. These falls often result in disabilities, functional decline and reduced quality of life not to mention loss of function and psychological issues such as depression, fear of falling and social isolation, according to CDC's website.
"I offer my deepest sympathies to everyone who knew and loved Elizabeth Street," said John Bisnar, founder of the Bisnar | Chase personal injury law firm. "She was obviously a beloved member of her community."
Nursing homes have a responsibility to ensure the safety and security of their residents, Bisnar said. "Elderly residents must be supervised at all times. It is not clear if the fall into the ditch was the cause of Elizabeth Street's death. However, it is important that the incident is thoroughly investigated so that such tragedies are prevented in the future."
About Bisnar | Chase
The Orange County nursing home lawyers of Bisnar | Chase represent victims of nursing home abuse and neglect, auto accidents, defective products, dangerous roadways, and many other personal injuries. The firm has been featured on a number of popular media outlets including Newsweek, Fox, NBC, and ABC and is known for its passionate pursuit of results for their clients. Since 1978, Bisnar | Chase has recovered millions of dollars for victims of serious personal injuries.
For more information, call 800-561-4831 or visit http://www.orange-county-lawyers.com for a free consultation.
Sources: http://www.dailymail.co.uk/news/article-2225303/Grandmother-94-dies-wheelchair-rolls-water-ditch-drill-old-people-s-home.html
http://www.cdc.gov/HomeandRecreationalSafety/Falls/nursing.html