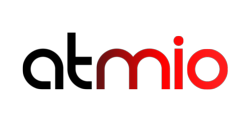 Atmio plus Ring Revenue is a powerful combination, said Rob Duva, COO of RingRevenue
Santa Clara, CA and Santa Barbara, CA (PRWEB) October 31, 2012
Atmio and RingRevenue today announced the availability of call tracking and analytics for Atmio mobile landing pages via integration with RingRevenue. Advertisers can build mobile landing pages using Atmio and then add click-to-call links to get clear insight on which campaigns are driving their phone calls, using RingRevenue's call tracking technology. This enables advertisers to optimize their mobile advertising for maximum conversions and improved ROI on ad spend.
Atmio's rich reporting capability, combined with RingRevenue's in-depth analytics and patented RingPool technology will provide detail on which keywords, search engines and referring URLs are driving the calls, as well as metrics such as call duration, IP address, geographical location and more. Further, advertisers can filter and route calls using Interactive Voice Response (IVR) technology and then test using Atmio's A/B Split Testing technology. Atmio will rotate the landing pages to determine the best performing IVR, improving the ROI for the campaign.
"Atmio plus RingRevenue is a powerful combination", explained Rob Duva, COO of RingRevenue. "The most natural action for a consumer on a mobile device is to place a phone call. By integrating RingRevenue's advanced call tracking, quality filtering and analytics technology into Atmio mobile landing pages, marketers can easily create mobile marketing campaigns in just a few steps, and include a call-based call to action."
Atmio's integration of RingRevenue's technology is extremely easy to use, and no programming is needed. Advertisers must simply have an existing account with RingRevenue, from which they will grab their phone numbers to use on their Atmio landing pages. Advertisers who are not yet partnered with RingRevenue but are interested in implementing call tracking on their Atmio pages should contact info@ringrevenue.com or call 1-888-675-2007 to get started. Advertisers who are not yet using Atmio should visit http://www.atmio.com to sign-up for an account to start building mobile landing pages.
About Atmio
Atmio, headquartered in Silicon Valley, was founded in 2011. Atmio offers a breakthrough platform that enables mobile marketers (especially Performance Marketers) to create, target and optimize mobile landing pages. The cloud-based Atmio Platform is self-serve (no programmers needed). It lets users create and deliver optimized, targeted mobile pages to different mobile devices, in different languages, for different locations and at different times of the day. Atmio boosts every mobile marketing campaign with high quality leads, increased conversions and higher ROI. For additional information visit http://www.atmio.com or call +1-408-755-5710.
About RingRevenue
RingRevenue improves every marketing campaign with better quality leads, higher conversions and increased ROI. By tapping the power of the phone, RingRevenue's patented call marketing technology captures and converts more high-value customers. RingRevenue's comprehensive tracking and analytics consistently increase revenues from mobile, print and other "offline" media while also improving the performance of online campaigns such as search, email and display.
Proven revenue-generating partnerships with Google, ValueClick, Rakuten and others, make RingRevenue the leading call performance marketing solution for Fortune 1000 and Inc. 500 brands in the US. RingRevenue has generated millions of dollars in new revenues for advertisers using call performance marketing, and we're just getting started.
RingRevenue was founded in 2007 by a team of technology executives who built their prior startup into a multi-hundred million dollar public company. RingRevenue is backed by leading venture capital firms GRP Partners, Rincon Venture Partners and Persistence Partners.