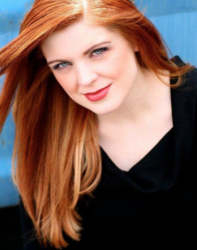 Salt Lake City, UT (PRWEB) October 31, 2012
Salt Lake Community College's Grand Theatre presents the "Songs of Rosemary Clooney" performed by Ginger Bess as part of its "Backstage at The Grand" concert series. The show opens November 1 and runs through November 3 in the Grand Theatre's new Backstage Theatre.
Ginger Bess will sing selections from Rosemary Clooney's career, which includes jazz standards made famous by Clooney's original interpretation. Bess is a local performer with onstage experience performing the lead in recent productions of "Chicago" and "Jekyll and Hyde." She is a graduate of the Musical Theatre Program at Weber State University.
For tickets, contact the Grand Theatre box office at (801) 957-3322 or online at http://www.the-grand.org.
About the College: Salt Lake Community College is an accredited, student-focused, urban college meeting the diverse needs of the Salt Lake community. Home to more than 62,000 students each year, the College is the largest supplier of workforce development programs in the State of Utah. The College is the sole provider of applied technology courses in the Salt Lake area, with 13 sites, an eCampus, and nearly 1,000 continuing education sites located throughout the Salt Lake valley. Personal attention from an excellent faculty is paramount at the College, which maintains a student-to-teacher ratio of less than 20 to 1.
# # #