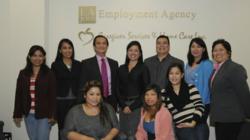 Quality Care and Service Trusted for Years
Los Angeles, Thousand Oaks, Anaheim, West Hills CA (PRWEB) October 31, 2012
CSHI http://www.mycaregiverservices.com announces that 'Circle of Care' unique proven system allows Care Managers, Staffing Officers and Case Managers answer the needs of years of research and study on what should be the ultimate solution provided by in-home care service. Caregiver Services & Homecare Inc. ( CS ) is a strongly organized corporation with focused Vision, Mission, Core Values and Service Philosophy that guarantees a strong commitment of providing the best care for all cases handled embedded in CS 'Circle of Care' as illustrated below.
'CIRCLE OF CARE' - the unmatched Cycle of Care of CSHI
Family member and client interview ---> Evaluation /Assessment ---> Analysis ---> Plan of Care ---> Organizing ---> Staffing candidates ---> Matching of CNA/Caregivers ---> Assignment and start of service ---> Case Management ---> Staff Progress Appraisal ---> Continued staffing based on standard of performance ---> Client periodic assessment /evaluation ---> Recommendation and decision
Many home care companies have experimented on several business set-up to the detriment of their senior clients like operating as a referral agency with no responsibility and accountability with the outcome of the home care service. Other company owners and officers have no healthcare and management background and just operated the company by buying a senior care and healthcare franchise-they are like interns or students practicing and experimenting on actual senior clients. It is imperative to check other home care companies that has no liability insurance and workers compensation and running the business in their house without the corporate set-up of organizing the important departments that should support the clients like Human Resource and Staffing department, Administrative department, Training department, Case Management Team, Operations and Business Development department, Computerized Billing department and Finance department. There are more than 40 senior care and healthcare franchise that are operating all over USA and this set-up drives cost of their home care client service rate high in order to cover for the franchise fee and initial operating expense estimated at $60,000 - $100,000. It will also impact on the salary rate they ought to give the private caregiver as it will be dictated by the Master Franchiser with formula making sure that the franchisee will be able to remit monthly royalty fees and marketing fees to allow them operating the franchise business using the Master Franchise brand name. It will be good to see if the Master Franchiser will be strict to get franchisee that have healthcare and capable management and training background who is known to have strong credibility standing pertinent to the business within the local area but evidently this is usually not the case. Many other home care companies continue to operate like a 'fly by night' type running it inside their garage, at times no existing business license, no website and no official business address. This keeps their operating cost low and would not bother getting liability insurance and workers compensation for their personnel and caregivers.
CSHI corporate commitment on "Continuing Health Education" program build up its advocacy on better healthy living and healthcare solution whenever seniors encounter health limitations and will need assistance in their ADL, activities of daily living, http://news.yahoo.com/stay-healthy-maximize-living-experiencing-health-limitations-why-071422626.html. In quest for excellence, CS implement its "Continuing Professional Education" program aimed to achieve a high level of organizational development and extend to any senior living facility and nursing facility that will require in-service education and training of their staff. To top all benefits that senior clients can get, all staff is trained to follow the S.T.A.R. philosophy which offers a methodology of how each situation will be handled. The discussion of this philosophy is best handled during the training at the homegrown 'Caregiver University' launched this year by CS. http://news.yahoo.com/newly-launched-caregiver-university-caregiver-services-circle-care-073041314.html