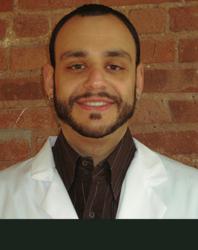 Your BBT Chart shows your monthly cycle quality and your peak ovulation day
Brooklyn, NY (PRWEB) October 17, 2012
Garden Acupuncture in Park Slope, Brooklyn has been creating and producing informational videos over the past year explaining Traditional Chinese Medicine (TCM). The latest of the videos explains the importance of women keeping track of their Basal Body Temperature, BBT, throughout their menstrual cycle. This is paramount information for individuals trying to conceive because it shows their most fertile days of the month.
Information learned from basal body temperature chart:
1. When ovulation occurs.
2. The most fertile days of the month.
3. Length of the two phases of the cycle.
4. Possible irregularities.
5. If acupuncture, herbal therapy or another form of intervention could be beneficial.
In the video, Alexander Goldberg LAc, Dipl OM, a fertility specialist, gives an easy description of how to take your temperature to get accurate results. This resting body temperature is an indication of hormone levels and processes that are occurring in the body. So, keeping track of this will give provide a clear picture of your fertility health.
Dr. Goldberg has studied directly under Dr. Randine Lews, PhD author of "The Infertility Cure," and "The Way of the Fertile Soul." Dr. Lewis is a well-recognized authority in the field of fertility medicine and Alex is the only practitioner in Brooklyn, NY who has has the esteemed privilege to study with her.
Garden Acupuncture is a family run, small business in the heart of Park Slope. They pride themselves on individualized, affordable treatments and are committed to offering the best holistic care to the local community.
To learn more about their fertility program click here.
They also accept insurance.
Book your appointment online now!
790A Union St (between 6/7th Ave)
GardenAcu.com
646.234.3643
Specializing in fertility medicine, weight loss and allergies using acupuncture, Chinese herbal therapy and nutritional counseling.
Garden Acupuncture is a proud member of the SUNY PerksCard Program.