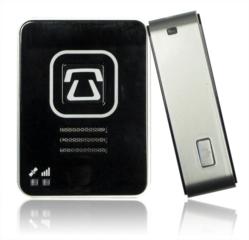 Lola GPS will revolutionize the GPS industry with Its almost endless applications and now it is waterproof!
Columbia, Maryland (PRWEB) October 22, 2012
Security Central Exchange announces the ultimate student and faculty safety and protection device is now waterproof, the S-911 LOLA GPS. The LOLA GPS provides a critical level of security and protection to both students and faculty as they go back to school for the 2013 season.
LOLA is the smallest GPS device in the world with two-way voice communications. In an emergency, it can be used to locate, track and communicate with students and faculty. With the push of a button, parents, loved ones, friends or even campus security can be notified via voice, email or text alerts, instantly of an emergency situation. Universities, colleges, high schools and even K-12 schools can use it to track their students and ensure their safety in the event of a school shooting, hostage situation or other emergency.
The S-911 LOLA GPS can be attached to a key chain, worn as a pendant around the neck, attached to clothing or simply carried in a hand bag or vehicle. It is extremely versatile and can be used for almost unlimited applications. "Security Central Exchange empowers people to locate and track what matters most... their loved ones," according to Mark Schober, the CEO of Security Central Exchange. The LOLA GPS is expected to be available for initial ordering by the first week of September. Visit Security Central Exchange to find out more about the LOLA and other GPS tracking solutions.