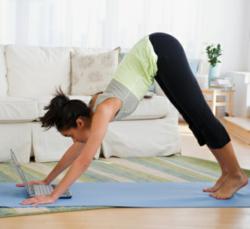 Losing weight and fitness training is now available to anyone with online access.
Naples, FL (PRWEB) October 11, 2012
XT50 refines online fitness training and online workout videos for those of unable to make it to a gym or exercise class and the new iPhone5® makes it even better with a new and improved screen.
According to Jim Steffen at XT50, "Losing weight and fitness training is now available to anyone, at any time and just about anywhere they would want to do it. Getting fit by way of your computer or mobile device is not only possible, it's a reality. Joining an online fitness site is a more effective way to pursue your fitness goals and a huge cost savings for most people."
"Users really like the videos we offer on their tablets and laptops, but more often we are hearing how great it is that the mobile phones are improving to the point that it's a great primary option for those on the go."
If you want to lose weight, get in shape, build muscle and reduce stress, there are many benefits to choosing an online fitness program like XT50 over a live personal trainer or expensive gym membership. The top 3 advantages are cost, convenience, comfort.
First and foremost, XT50 online fitness training is convenient—it is accessible from your home or office at any time of day. In addition, online workout videos are interactive and dynamic. If you need guidance or support, you can easily email the fitness trainer or find answers through the community of users and knowledge base, and in most cases, you will receive an immediate answer to your question. Other tools are available to enhance your experience and ensure your success are also available at the click of a mouse such as video demonstrations, exercise instructions, and interaction with others who participate.
The XT50 fitness program is available at a small percentage of the cost of a personal trainer or gym membership, making it an affordable alternative for a greater number of people. Further, a personal trainer can typically only offer fitness advice related to his or her individual field of expertise whereas online fitness videos programs offer the knowledge of numerous highly qualified professionals. An online program can also provide nutrition advice, information on injury prevention and rehabilitation, resources for answers to medical questions, motivational help and more. In addition, online fitness programs are frequently updated, and therefore, provide the latest research and information in the fitness industry.
If you are new to fitness, it is oftentimes difficult to know where to begin, and designing your own fitness program can be very frustrating and time consuming. "A program like XT50 takes all the mystery out of it," states Steffen. "You simply sign in and pick one of our workout videos and follow along with your mobile device, computer or TV. It eliminates any unnecessary research and confusion by delivering the best possible workout for achieving the results you want and the better the results, the more enjoyable your fitness program will be and the more likely you will be to stick with it and enjoy a healthier lifestyle in the long term.
Additional Information: http://CrossTrainingandFitness.com