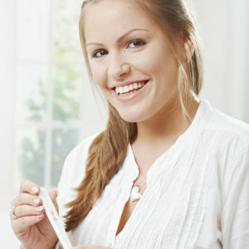 Obese women face a host of problems during pregnancy such as gestational diabetes, preeclampsia, and difficulty performing sonograms because of excess tissue obscuring the fetus
Los Angeles, CA (PRWEB) October 02, 2012
Los Angeles weight loss surgeon Dr. Shahram Salimitari is pleased to offer free consultations to female LAP-BAND candidates who can benefit from weight loss surgery which is proven to increase a woman's ability to conceive. Regaining fertility is a top priority for a number of women who decide to take the important step towards conquering their battle with excess weight. Dr. Salimitari encourages obese women to consider bariatric surgery if they are interested boosting their fertility when other weight loss methods have failed.
As a weight loss tool, a female patient losing weight after LAP-BAND surgery will also see her hormone levels normalize which regulates the menstrual cycle and ovulation, boosting her odds of conception. Weight loss surgery also alleviates health risks such as diabetes, hypertension and sleep apnea.
"Obese women face a host of problems during pregnancy such as gestational diabetes, preeclampsia, and difficulty performing sonograms because of excess tissue obscuring the fetus," said Dr. Salimitari. "When the baby is too large to fit through the vaginal canal, something that frequently happens with obese women, Caesarean-sections are required."
One in 5 pregnant women is obese, according to Susan Chu, an epidemiologist at the Centers for Disease Control and Prevention.
"For me, the band was attractive because of its simple nature, simple portion restriction. No messing with my intestines, no issues with nutrient absorption, and I could eat whatever I wanted, just less of it," said Cordelia Blake, a Lap Band patient from Atlanta unaffiliated with LAP-BAND VIP.
Blake had a child before her LAP-BAND surgery and gained 100 pounds during her pregnancy, and decided to undergo surgery when she was told she had to lose a total of 150 pounds. She did not plan on having another child until she discovered she was pregnant seven months after having revision surgery to replace the slipped LAP-BAND – a year and a half after her original surgery.
"I did not have any complications during my pregnancy due to the band [other than] very mild port discomfort towards the end. I had a healthy baby boy and was able to lose about 40 pounds on my own after having the baby."
Once a woman becomes pregnant, the LAP-BAND is adjusted to accommodate the need for adequate calorie and nutritional intake. Similar to her diet before becoming pregnant, she should consume a high-protein, low-carbohydrate and low fat diet, in addition to taking prenatal vitamins. Blood tests are also useful to test for deficiency in vitamins.
"Unlike gastric bypass surgery, the LAP-BAND does not hinder the absorption of nutrients because there is no intestinal rerouting and in gastric bypass surgery, a portion of the stomach is permanently stapled off," said Dr. Salimitari. "During pregnancy, both a bariatric specialist and obstetrician work together to achieve the goal of providing adequate nutrition for mother and baby."
After the baby is born, the LAP-BAND can be adjusted once again so the patient can continue to lose weight.
###
Dr. Shahram Salimitari obtained a medical degree from the Chicago Medical School and undertook his General Surgery residency at Mount Sinai Hospital in Chicago. He continued his training with a fellowship in minimally-invasive surgery at the University of South Florida. He specializes in weight loss surgery with a focus in gastric banding procedures.
About LAP-BAND VIP
LAP-BAND VIP has a dedicated surgical and medical staff with extensive training and expertise perfected through years of practice. Our staff provides unparalleled, personalized service for all individuals in their weight loss journey. To learn more about LAP-BAND VIP and to schedule your free consultation, visit http://www.lapbandvip.com or call (800) 561-9000.