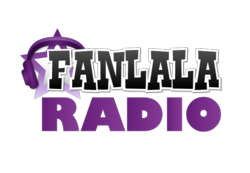 Delivering quality content to our user base is a key component of the Fanlala strategy. Keeping kids safe online is a given, keeping them engaged is an even greater challenge. Fanlala is committed to doing both.
San Francisco and Los Angeles (PRWEB) October 03, 2012
Fanlala, the leading online lifestyle destination for teens and tweens, today unveiled its mobile version of Fanlala Radio, a profanity free streaming music service for the entire family. With the new Fanlala Radio app, fans of all ages can listen to their favorite artists, from Justin Bieber to Carrie Underwood, anywhere they want. Fans can also use the app to get the latest information about their favorite artists and create custom stations which can be shared with friends.
Key Features Include:

Unlimited streaming to your computer, iPhone, iPod touch
Access to more than 8 million popular songs at launch
Ever-expanding library of music with new tracks added regularly
Extensive list of stations including Chart Toppers, Teen Hollywood and Hip Hop
Profanity free, safe experience for the entire family
Friend sharing and community functionality
"Our users have consistently asked for an exciting way to engage with the premium content on Fanlala while on the go," said Alan Anderson, President and CEO of Fanlala. "With the introduction of the Fanlala Radio app we are excited to provide teens and tweens with a way to enjoy and interact with their favorite music anywhere, anytime, while also providing parents with peace of mind."
The Fanlala Radio app is free to download at the App Store. Included is a two week free trial of the full music library with over 8 million popular songs. Subscription can be added for only $1.99 per month or $14.99 per year.
Subscribers have access to Fanlala Premium on Fanlala.com, which includes unlimited access to Fanlala Radio online version; monthly Fan Bucks (online currency) to spend on exclusive virtual gear and entry into monthly drawings for Fanlala gear, concert tickets, CDs and more.
For more information and to access Fanlala Radio visit http://www.fanlala.com/radio or visit the App Store.
About Fanlala Online
Fanlala is the go-to social entertainment and lifestyle site for tweens and teens that offers the best of popular media tailored just for them in one safe place. From original content and customized music to entertainment news and cool community features, Fanlala is a fresh online community that delivers teen content when and where they want it. Fan up at http://www.fanlala.com.