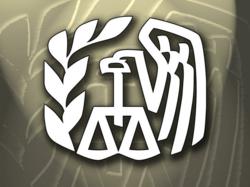 Thousand Oaks, CA (PRWEB) October 08, 2012
Tax issues are often a serious stress on American tax payers. The tax code is difficult to comprehend, penalties are often severe and knowing who to turn to in a time of need can be tough. For many, asking for referrals is often the starting point in the process. However, while many people in the world know a competent Certified public accountant in good standing, most people do not know Enrolled Agents, Tax Attorneys or CPA's specializing in mitigating a wide variety of tax problems. Platinum Tax Defenders provides a wealth of no cost information on their newly designed website as well as free consultations for taxpayers with severe tax problems.
It's really not surprising that taxpayers don't know where to turn. "Many of my clients have first been referred to other CPA's and those CPA's typically search out A Tax resolution specialists…" said Sherri Gastelum, President of Platinum Tax Defenders a tax resolution firm. Actually, "…tax resolution specialists with a long track record of success are few and far between. Moreover, a brand new cottage industry of tax resolution has sprouted recently and what I have witnessed is a great deal of misrepresentation in terms of advertisements made by these new tax resolution companies."
The term "tax relief" itself is new to the field of tax settlement. According to Sherri Gastulum, "Tax relief means a great deal of things to taxpayers generally. Clients seeking tax relief and have very specific problems such as FBAR penalties, tax lien issues, IRS wage garnishment problems, failure to pay taxes on time resulting in multiple years of back taxes and a wide variety of other problems." What is most important when dealing with severe tax problems is that competent, reliable professionals review a taxpayer's specific case and then prescribe a course of action based on real-world knowledge.
Platinum Tax Defenders is now offering a free initial tax consultation for the month of August. Contact us at 1-800-991-3242 to schedule your appointment.
Tax relief is possible with help from experts who have the experience to release IRS liens, and reduce penalties through negotiations with the IRS. Platinum Tax Defenders works side by side with their clients, educating and providing a dynamic service with a team of professionals from a wide range of accounting, legal and IRS background. The team at Platinum Tax Defenders has the skills to negotiate on a clients behalf, and had he knowledge and experience to take full advantage of programs like the Fresh Start, Offer in Compromise, Payment Plans, Tax Collection Appeals, Penalty Abatement and other various tax relief options available from the IRS.
To get more information about tax relief options call (877) 668-1807 for a free consultation or request more information at Platinum Tax Defenders.
http://www.tax-resolution.me
(877) 668-1807
http://tusana.net