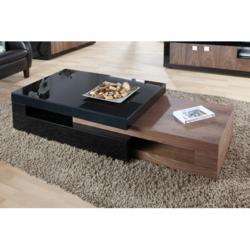 FurnitureInFashion Announced an Increase of sales on walnut Coffee tables as compared to Oak Coffee Tables.
(PRWEB UK) 1 October 2012
FurnitureInFashion is pleased to announce an increase of sales on walnut coffee tables as compared to oak coffee tables. Although FurnitureInFashion has an incredible oak furniture range with fantastic oak coffee tables range but the company has been extremely successful in terms of walnut coffee tables increasing sales. FurnitureInFashion offers the most multifunctional, spacious and modern styles and designs in its walnut coffee tables range. The walnut finish adds more elegance and style in any living or dining room without compromising on the existing décor. The owner and Managing Director of FurnitureInFashion Asad Shamim said, "We are extremely excited on witnessing a steady growth of sales on our walnut coffee tables range.
FurnitureInFashion is one of the leading living room furniture suppliers and the growth in our walnut coffee tables' sale is vindicating our leadership in the online retail industry."
Walnut is a very high quality timber with a dense grain. This feature makes it a perfect choice for building unique and stunning furniture. The walnut coffee table range of FurnitureInFashion is a unique combination of walnut, modern designs and practically. The coffee tables have been constructed using solid walnut with highest grade. The high grade encourages exceptional build quality which is meant to last a lifetime. Mr. Shamim said, "Our walnut is of highest grade and is extremely environmental friendly. We are liable to our environment and have developed systems and plantations that are environmental friendly."
The walnut coffee tables range not only provides a place to display ornaments or keep other utensils but also has drawers and other compartments for providing storage facility. Some walnut coffee tables have 2- drawers which can be used to store CD/DVDs, wires, remote, baby toys and other ornaments to keep the clutter off living room. Some of these coffee tables have shelves or racks where books, magazine and other items can be stored. The shelves can be used to display ornaments. Mr. Shamim said, "The walnut coffee table range can be a great addition for a smaller living room as well. It not only serves the purpose of catering to guests but also provides storage facility. A small living room can benefit from these coffee tables."
There is a range of beautifully designed walnut coffee tables with glass tops. Stylish wooden walnut coffee tables with a glass top can definitely make a style statement in any living room. FurnitureInFashion uses tempered glass in this range to provide safety. Some of these walnut coffee tables come with chrome and stainless steel legs with fantastic support and overall frame. Mr. Shamim said, "Customers can buy matching lamp tables along with coffee tables to add elegance and style statement in their living rooms. Our modern designs in the walnut coffee tables will fit well into any home with elegant style. These tables are suitable for a style conscious modern home owner."
Most of the walnut coffee tables have heavy duty packaging. The solid structure of the walnut coffee tables has minimal assembly requirement are delivered at the footsteps of customers. The walnut coffee tables have fantastic chrome, bronze and other handles for drawers and compartments. Mr. Shamim said, "The walnut coffee tables are perfect for family and friends to enjoy a cup of coffee or tea after a great meal. The warmth of walnut coffee tables will form a very welcoming environment in a living room."
About FurnitureInFashion
FurnitureInFashion is a UK based online retail shop with a manufacturing plant based in Germany. The company directly supplies furniture products from its German based warehouse. It supplies over 7000 furniture products for living room, dining room, bedroom, hallway furniture, bathroom, kitchen, bar and office. For further information and details visit: http://www.furnitureinfashion.net