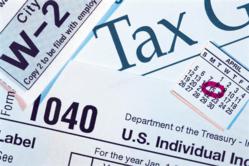 The best course of action when facing a possible IRS Audit is to act immediately and get professional help. Call 800-991-3242 for more information
Thousand Oaks, CA (PRWEB) October 07, 2012
As a result of an growing number of men and women being audited by the Internal Revenue Service (IRS) every year, Platinum Tax Defenders is urging taxpayers to think about the services of a tax resolution professional to make certain compliance with the IRS guidelines and reduce the chances of an audit moving forward. In the past five years, the aggregate IRS audit rates have risen by approximately 10% and the probability of an audit for high-income earners that earn over $1 million yearly has almost tripled.
To improve the chances of success during an Internal revenue service audit, it is essential for taxpayers to retain important tax records and documentation. Although the IRS is normally instructed to notify taxpayers of an audit within three years of the filing deadline, in cases of large errors they can require 6 years of records and if fraud is suspected the internal revenue service is not limited by a number of years. Platinum Tax Defenders recommends that clients hold on to original tax returns, legal documents, and real estate transaction evidence indefinitely. Additionally, they recommend that other supporting documentation and tax records be kept as long as necessary for state and federal laws.
"Unfortunately, with approximately 19% of U.S. citizens falling behind on federal taxes, the raising number of audits isn't a surprise," said Platinum Tax Defenders founder Sherri Gustalum. "The great news is the IRS recently announced an expanded effort to allow past due taxpayers to make payment arrangements through the Offer in Compromise program. However, since negotiating with the IRS is a complex process, it is very important consider the services of a licensed tax resolution specialist to increase the chances of favorable results."
"In order to help individuals and businesses with potential tax problems, Platinum Tax Defenders provides free, no-obligation phone consultations to all prospective clients," said Gastulum. "The assessment, which takes approximately half an hour, is with a fully licensed tax professional that has your best interests in mind. Gastulun continued, "During the phone call, the tax resolution professional will thoroughly evaluate the individual's specific tax circumstances and offer custom help with how to proceed with the IRS.
Besides assisting individuals and companies that are already in the process of being audited, Platinum Tax Defenders tax experts can help develop a tax strategy that concurrently complies with the requirements of the tax code and reduces the tax burden.
Platinum Tax Defenders is now offering a free initial tax consultation for the month of August. Contact us at 1-800-991-3242 to schedule your appointment.
Tax relief is possible with help from experts who have the experience to release IRS liens, and reduce penalties through negotiations with the IRS. Platinum Tax Defenders works side by side with their clients, educating and providing a dynamic service with a team of professionals from a wide range of accounting, legal and IRS background. The team at Platinum Tax Defenders has the skills to negotiate on a clients behalf, and had he knowledge and experience to take full advantage of programs like the Fresh Start, Offer in Compromise, Payment Plans, Tax Collection Appeals, Penalty Abatement and other various tax relief options available from the IRS.
To get more information about tax relief options call (800) 991-3242 for a free consultation or request more information at Platinum Tax Defenders.
http://www.tax-resolution.me
(800) 991-3242