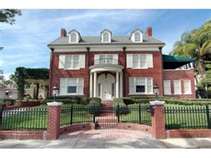 The condo market for the past three years has been under-performing in relation to the single-family market,"
Tampa Florida (PRWEB) October 05, 2012
Before you sign on to an affordable monthly payment in a building with lots of amenities, make sure you understand the possible risks, Says Warren Gold of Tampa Florida.
Condominiums are looking like quite the bargain these days, as plunging prices have created an opportunity for many to own with a lower monthly payment than renting.
But are condos as good an investment as single-family homes? In this month's installment of "Buying Advice," we'll look at the costs and risks of buying this type of home. We'll also check out the latest housing statistics, see which markets are underperforming expectations and analyze what the latest surge in foreclosure notices means for prices.
Pros and condos
In many urban areas, condos have great allure. There's no yard to take care of. You get access to amenities such as a pool or exercise room. And, in many cases, you have a much shorter commute, as these buildings are located closer to employment centers and public transportation.
But does a condo carry greater risk than that ranch house out in the suburbs? Maybe, analysts say.
While the long-term outlook for condos is rosy, with more baby boomers downsizing and young professionals looking to live closer to entertainment and cultural amenities, these properties should lag the rest of the housing market in the short term, says Warren Gold.
"The condo market for the past three years has been underperforming in relation to the single-family market," he says. Indeed, analysts say, condos are typically the first to suffer and the last to recover from a downturn. That's bad news, given how long a recovery is expected to take this time around.
The average sale price of an existing condo declined 14% between 2008 and August of this year, compared with a 10% decline for single-family homes, according to NAR stats. As of August, there was a 10.5-month supply of condos languishing on the market, versus 8.3 months of single-family homes for sale.
Part of that lag, Gold says, has to do with how overbuilt condos were in many metro areas during the bubble. But, he says, condos have also underperformed because of stricter rules enacted two years ago by the Federal Housing Administration for the condo loans it insures.
Under these rules, the entire condo project — including its homeowners association — must meet with FHA approval before a borrower can get an FHA-insured loan. Only 30% of a building's units can have FHA mortgages, and half the building must be sold before it will make a loan.
Because of the large supply and tighter rules, Gold says, condo owners have been discounting their units more than their single-family counterparts to attract buyers. That, coupled with soft demand, is expected to drive prices down further in the next couple of years.
"It might take a quite awhile to see any meaningful price recovery," Gold says. Of course, real estate is inherently local, and the outlook is a lot rosier when you're looking at units in areas such as New York and San Francisco or along the oceanfront in Miami Beach.
Elsewhere, he says, the decision to buy a condo will likely revolve around monthly payments. With rents continuing to rise, in some areas it now makes sense to buy a condo and lock in a lower monthly payment. Of course you'll need to make sure that you have a down payment and that the association fees are well within your budget.
Just make sure you're financially prepared, experts say: Association fees can rise, and condo owners can be hit with special assessments when their building needs structural repairs.
Once you're interested in a unit, try talking to a handful of owners in the building to see what their experience has been with the condo board and what kinds of extra fees they have incurred over the years.
And, says Warren Gold, as with other types of real estate, look for the unit with the best location, layout and size for your buck.
Gold attributes some of the increase to delayed deals held over from the previous month, as well as more purchases by investors, who accounted for 22% of purchase activity.
Still high were the number of contract cancellations, or deals that fell apart because of denied loan applications or failures in underwriting. The NAR says 18% of its members reported a cancellation in August, up from 9% in the same period in 2010.
"The biggest factors keeping home sales from a healthy recovery are mortgages being denied to creditworthy buyers and appraised valuations below the negotiated price,"Gold says.