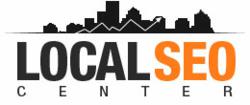 (PRWEB) October 09, 2012
Local SEO Center now offers pay per click (PPC) advertising management to small businesses coming from different industries and different parts of the world. The top provider of niche SEO for restaurants and medical clinics ensures clients of immediate results, whether it is high search engine rankings, increase in social media interactions, or improvement of online reputation.
Well-Managed PPC Campaigns
Although PPC advertising generates web traffic fast and increases page views effectively, results are not always guaranteed. If not handled properly, the campaign yields very little or almost no result. "Most companies start campaigns without a plan. They just experiment or try out and see if it works" Local SEO explains. "The truth is PPC is effective. But users are getting smarter and they don't click links as easily as before", the digital media company elaborates.
Local SEO Center boasts of the knowledge, skills, and strategies in handling PPC campaigns that guarantee results every time. "When it's handled by an expert, PPC advertising can deliver any type of value and even exceed the expectations set the company", Local SEO Center says. Companies do not have to waste time and money trying experimenting with PPC. "A well managed PPC campaign can put a business ahead of the competition even with a small budget", the online marketing company adds.
Customized Solutions
Local SEO Center also provides customized advertising for any type of company. The company offers SEO for restaurants, medical clinics, and even car dealerships. They also let small businesses have a complete online marketing campaign at a reasonable budget. The package includes search engine optimization and social media integration among others.
The digital media company also provides local SEO campaigns to help clients target customers in a specific geographic location. Local SEO is especially effective in conversion and return of investment, because it targets consumers who are residing near the clients' brick and mortar stores.
About Local SEO Center
Local SEO Center is widely known for its niche and industry-specific online marketing services. It offers custom online reputation management services for businesses such as restaurants, dental clinics, car dealerships, and legal offices. The digital media company has been catering to both local and international clients for years. It offers effective and cost-efficient solutions to businesses, big and small. For more information about their products and services, log on to http://www.localseocenter.com/.