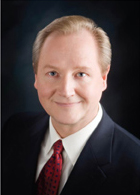 Boise, ID (PRWEB) October 03, 2012
Hollingshead Eye Center has acquired recently-introduced imaging technology that makes it possible to diagnose, analyze, and monitor conditions that may have otherwise gone undetected. It also provides a digital record that is particularly useful in monitoring the progression of these conditions.
"Optos 200Tx-AF® ultra-widefield imaging technology has been designed specifically for ophthalmologists and vitreoretinal specialists," said Dr. Mark Hollingshead. "The typical manual technique for examining the retina reveals only 10 to 12 percent of it at one time. The 200Tx-AF provides a panoramic map of more than 80 percent of the retina and gives us a new avenue of information that we haven't had until now."
That wide, edge-to-edge view enhances an ophthalmologist's ability to detect the earliest signs of retinal diseases, such as diabetic retinopathy and macular degeneration.
"Our continuing investment in technology gives my patients access to state-of-the-art treatment," said Hollingshead. "When we can see more, we can do more."
To view a video that shows how this technology works, visit: http://www.hollingsheadeyecenter.com/for-patients/hollingshead-eye-center-news.html