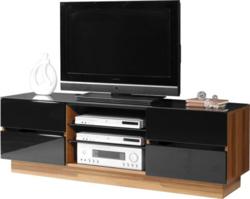 (PRWEB UK) 6 October 2012
FurnitureInFashion announced to increase its productivity by 35% due to increased demand on its home furniture ranges. FurnitureInFashion currently is one of the leading suppliers of furniture in the online retail industry. The company is known for its unlimited range of contemporary furniture and cheapest prices which is why FurnitureInFashion is among the top suppliers in the country. In the recent past, the company has witnessed a sudden surge in their sales due to increasing demand of contemporary furniture among people. To cater the increasing demand of furniture, FurnitureInFashion is now considering an increase in its production capacity. The owner and Managing Director of FurnitureInFashion Asad Shamim said, "We have a manufacturing plant in Germany and we used German based manufacturing processes to produce high quality products. With the increase in demand of our furniture, we are now focusing on investing to increase our production capacity. FurnitureInFashion is here to stay and we will make sure that we deliver our quality products to each and every customer."
To meet the increasing demand of furniture, FurnitureInFashion is planning to expand its manufacturing plant based in Germany. The expansion in the manufacturing plant will allow FurnitureInFashion to expand its production capacity and cater more markets. As FurnitureInFashion is launching new showrooms in the UK, it will require more furniture to be displayed in these showrooms. The expansion in the manufacturing plant will allow the company to operate its showrooms all around the UK. Mr. Shamim revealed his expansion plans, "We are launching new showrooms of FurnitureInFashion in major cities of the UK. This is being done to cater the increasing demand of our products. Many of our customers still prefer to purchase from our showrooms which is why we are expanding. This expansion will be supported by expanding our manufacturing capacity by 35% which will allow us to target more market along with catering to our existing customers."
FurnitureInFashion is also forming a partnership with a Malaysian based furniture manufacturing company. Asad revealed a bit more about this partnership and said, "To increase our production capacity, we have joined hands with a Malaysian company who is into furniture manufacturing. This will allow us to import bulk furniture from them and deliver it to our customers. It will increase our production capacity and help us store more goods in our stock." He also added that increase in production will allow the company to avoid delays in delivery.
FurnitureInFashion is currently working with a wide network of affiliates and drop shippers. This has also increased the demand of its furniture as the affiliates and drop shippers rely on the stocks supplied by FurnitureInFashion. Mr. Shamim said, "FurnitureInFashion is working with a very broad network of affiliates and drop-shippers. To form and maintain this network, we are increasing our stocks and production capacity. This increase will allow us to offer business opportunities to more affiliates and drop-shippers. This in return will develop our goodwill and help create brand awareness globally."
FurnitureInFashion is also going to launch its flagship stores in the Middle East. Most of these launches will be based on forming partnership where FurnitureInFashion is going to supply stock in a commercial property owned by the host company. The increased demand of furniture and the expansion plans of FurnitureInFashion will require an increase in production and FurnitureInFashion is all set to bring an increase.
About FurnitureInFashion
FurnitureInFashion is a UK based online retail shop with a manufacturing plant based in Germany. The company directly supplies furniture products from its German based warehouse. It supplies over 7000 furniture products for living room, dining room, bedroom, hallway, bathroom, kitchen, bar and office. For further information and details visit: http://www.furnitureinfashion.net