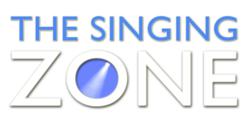 Beverly Hills, CA (PRWEB) October 03, 2012
World renowned vocal coach, Per Bristow, creator of The Bristow Voice Method, the online singing program Sing with Freedom and TheSingingZone.com has recently released a new video entitled in which he answers the question, "Can anyone really sing?" Bristow's methods of voice training are based on kinesthetic (physical) awareness and the development of the muscles necessary in order to learn how to sing well, and incorporates that into the content of his answer. Bristow approaches the question with specific examples and offers up a new possibility of how to approach singing technique.
"Can anyone really sing," is an age old question. Often singing is thought of something for which someone either has the talent or simply does not. Yet this is a very black and white way of looking at something, as Bristow highlights when he answers with a resounding yes - that indeed anyone can sing. In truth, all healthy humans are born with the capacity to create sound, the capacity to talk and even the capacity to sing. What this video highlights is that the question is not really if anyone can sing, but if anyone can sing well, or even extraordinarily well.
"This notion of being talented or not being talented is something I hear all the time and really does not apply," says Per Bristow. "Singing is something anyone can do and enjoy, anyone. Developing the voice, practicing good vocal techniques, developing the skill to sing well is absolutely possible."
It is through engaging in the development of this skill set, as the video explains, that allows a singer to really experience the range and freedom needed to become a great singer. Would it ever be said that not everyone can swim, or play tennis or tie their shoes? Bristow uses swimming as an example, by stating that anyone can learn to swim (step by step) but then asking what the difference is between someone who swims and the most decorated Olympian ever, Michael Phelps. Clearly the answer is dedication, training, the amount of time put into becoming that extraordinary. The same applies to singing.
As Bristow explains, "Training the muscles and movements necessary to sing is the same as training the muscles and movements necessary to play a sport. This is a really exciting notion for singers - it is very freeing and empowering."
The Sing with Freedom program, Bristow's home study program, really explores the notion of building this kinesthetic awareness, understanding which muscles are doing what and when and how to develop them to create the most resonance and power and range possible. It offers to students, a very concrete, unique path towards learning how to sing better. Clearly, Bristow is enthusiastic about his topic and wants to help dispel the restraints of "being talented." The video serves as a great introduction to his philosophies behind his methods and is really quite convincing.
The video, is set-up in interview format and is part of a larger series entitled An Evening with Per Bristow. Viewers can go to YouTube and The Singing Zone Facebook page to check it out. Since it is a series, viewers should also be on the lookout for future releases answering and debating other common questions and concerns dealing with singing tips and vocal techniques.
Per Bristow is a vocal and performance coach based in Los Angeles, California. He is the creator of The Singing with Freedom program and The Bristow Voice Method - the method that for more than 15 years, has empowered thousands of singers and speakers from over 100 nations to repair, build and free their voices. "The Bristow Voice Method is designed to bring the individual to significantly greater levels of well-being, self-confidence, creativity and health, in addition to dramatically and rapidly improve communication, presentation and performance skills." For more information on any of these programs, please visit http://www.TheSingingZone.com or http://www.PerBristow.com.