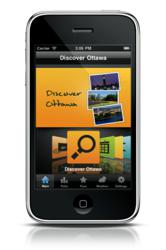 Purple Forge's mobile application services for tourism and hospitality combined with Greenlabs's customized web development provide the next generation of services for tourism operators to engage their customers
Cancun, Mexico (PRWEB) October 05, 2012
Purple Forge's multi-lingual tourism and mobile hospitality application services allows tourism operators to broadcast news, location enabled directories, videos, twitter feeds to their customers. Postcard features allow customers to share their vacation experiences with their friends using social media. Push notification capabilities empowers operators to buzz customers in their pockets with timely offers, contests or coupons.
"Purple Forge's mobile application services for tourism and hospitality combined with Greenlabs's customized web development provide the next generation of services for tourism operators to engage their customers," said Pablo Martinez, the Managing Director of Greenlabs. "Our clients will be able to connect with their target audience through their preferred mobile device on an anytime, anywhere basis with a goal of increasing visitor traffic, revenue and driving return visits."
Combined with a survey engine linked together with social networking, tourism operators will be able to push information into their customers pockets and collect feedback in real-time. Award winning, one of Purple Forge's current clients, Discover Ottawa, was profiled on the popular technology blog Mashable (http://mashable.com/2011/08/10/mobile-apps-cities/).
"Purple Forge is glad to announce our partnership with Greenlabs to reach the most innovative tourism operators in Mexico," said John Craig, Vice-President of Sales and Marketing at Purple Forge. "With Greenlabs innovative, bespoke website offerings and our fully-customizable tourism application capabilities, we will present a powerful offering to the destination marketing and tourism attraction businesses."
Purple Forge's mobile service leads the community engagement industry with unique features that integrate modern mobile broadcast technology with in-application social networking and survey capabilities on the latest mobile application platforms of the day.
About Purple Forge
Purple Forge (http://www.purpleforge.com) sells subscription based services to organizations looking to engage their stakeholders using the latest mobile application technology and leveraging community engagement and social networking best practices. Purple Forge is an award-winning firm led by seasoned mobile communications and Internet technology veterans. Our mobile applications allow organizations to broadcast, share and receive feedback from their target audience real-time, allowing them to foster long-term, engaged relationships.
Contact: John Craig
john.craig (at) purpleforge (dot) com
Tel: +1.315.541.4315
About Greenlabs
Greenlabs (http://www.greenlabs.com.mx/) is a digital web development and branding agency based in Cancun, Mexico dedicated to producing brand identity and web based applications that create a deep engagement between our clients and their audience. Our goal is to create fun and enjoyable experiences that bring customers back to your property time and again.
Contact: Pablo Martínez.
info (at) greenlabs (dot) com (dot) mx
Tel: +52 (998) 8841357