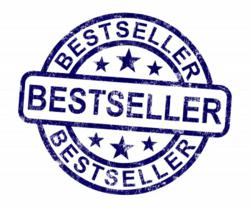 Philadelphia, PA (PRWEB) October 03, 2012
Cellular Country has just released its sales reports for the first half of the year. The company has announced its newest top-selling cell phone, the BlackBerry Style 9670.
The Style 9670 has exceeded the company's expectations and is still selling at a record pace. The top-selling status of this cell phone comes as no surprise because of its low cost. This BlackBerry phone is sold at an affordable $79.99. The low price has made this cell phone accessible to a wider market. The brand BlackBerry is also a plus because the brand is associated with ease of use and open for anyone to use.
The Style 9670 has a bevy of features to keep any user busy. This cell phone comes with BlackBerry 6 platform, a 5-megapixel camera, access to BlackBerry App World, and fast access to instant messages, texts, emails, and important documents.
The Style 9670 is any users' gateway to social networking, entertainment, and work. Cellular Country's customers immediately bought the cell phone as soon as it became available through the company's online store. As a bonus to customers, Cellular Country is offering discounted car chargers, microSD cards, ear phones, and other cell phone accessories for each purchase.
Cellular Country's promos and deals do not stop with their BlackBerry cell phones. The company has more in store for customers in the coming months.
About:
Cellular Country is a used cell phone retailer that offers discounted cell phones for budget-conscious shoppers. The company offers a wide array of brands that include Samsung, BlackBerry, Nokia, Apple, Pantech, HTC, and several others. Visit their website http://www.cellularcountry.com to get the latest deals and cheapest prices.