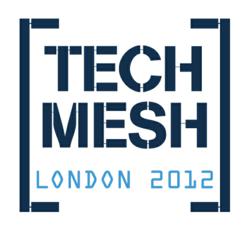 London (PRWEB UK) 8 October 2012
Erlang Solutions is pleased to announce that it is a sponsor of Tech Mesh - the alternative programming conference.
The conference is dedicated to users and inventors of different languages and technologies. The theme is "the right tool for the job", as opposed to automatically choosing the tool at hand.
Some of the industry's biggest names will present the ideas underlying the way they approach their everyday projects. Among the speakers are the inventors, originators and experts on languages, libraries, operating systems and other technologies used to tackle programming challenges. Presentations and case studies are aimed to raise awareness and extend knowledge and thus capabilities of all participants - mainstream and non-mainstream users alike.
The Tech Mesh conference offers 8 tracks, with over 50 speakers. Among them are Joe Armstrong, Robert Virding and Mike Williams (co-inventors of Erlang), creator of Akka Jonas Bonér, co-inventors of Haskell - John Hughes and Simon Peyton Jones, Professor Philip Wadler, Rick Hickey (inventor of Clojure) and many others. The business tracks feature talks on some of the leading industry verticals - Finance & Banking, Gaming & Social Media.
The other sponsors include Basho, Trifork, Typesafe and iMatix Corporation.
Tech Mesh takes place on 4-5 December 2012 in Hotel Russell, London.
More information is available at: http://www.techmeshconf.com/
Atendees can register at: https://secure.trifork.com/techmesh-london-2012/registration/
About Erlang Solutions Ltd
Erlang Solutions provides businesses true scalability through the creation, integration, delivery and lifetime support of products and services based on the Erlang programming language. Our customers obtain all the benefits of the speed to market, low lifetime cost and extreme reliability offered by Erlang-based solutions. Erlang Solutions has a special focus on Erlang and the Erlang community, offering industry-leading research, development, training and worldwide support. We have extensive experience in industries such as telecom, financial services, gaming, advertising, new media and automotive. Erlang Solutions has offices in London, Stockholm, Krakow, Copenhagen, Aarhus and Zurich.