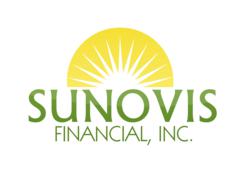 Building credit for your business should start as soon as possible if you want the business to stand on its own.
San Francisco, California (PRWEB) October 03, 2012
Credit scores, including credit history, are one of the primary factors in obtaining the best SBA loan offers and terms. Every small business can benefit from tips to improve credit scores. Sunovis Financial, a nationwide SBA lending expert, helps guide small businesses in the SBA loan preparation and application process.
While a new business has no alternative but to rely on the personal credit score of the owner, it is good practice to build a business credit score as quickly as possible. Business credit is comprised of rent or mortgage payment history, tax payments, equipment financing, credit cards in the business name and any other related credit payments. Businesses need a tax EIN in order to build credit, and can also apply for a Dun & Bradstreet DUNS number.
A Commercial Credit Score (CCS) through Dun & Bradstreet is used by banks and lenders to determine the likelihood of a business paying its obligations on time. The score ranges from 101 to 670, with 670 being the highest score.
Just starting out? Small business owners will have to use personal credit scores. Be aware that a bank loan or SBA loan will require a credit score in excess of 700, but higher scores gett better terms. Terry Robinson, President of Sunovis Financial, said, "In addition to having a high credit score, business owners should examine their credit report for any abnormalities. We help our clients by reviewing credit reports and advising them on how to present any abnormalities in a better light. Preparation is critical when applying for an SBA loan."
Here are 5 tips to improve credit scores for small business owners. None of these are quick fixes, but they will bear fruit over time:
1) Get a copy of your credit report and verify all information. Take steps to correct mistakes or discrepancies. Be proactive and don't let this step slide.
2) Always pay your bills on time. Build a good credit history for your business. This is one of the best things you can do to improve your score over time.
3) Understand how your credit score is calculated so you can make a positive impact on your score. Advisers like those at Sunovis Financial can help businesses understand how credit bureaus calculate the scores.
4) Consider applying for a Dun & Bradstreet DUNS number, to help build a business profile and score.
5) Consider getting professional advice to clean up your credit record. The team at Sunovis Financial can provide you with advice specific to your situation. Sunovis is also teaming up with a national company that aggressively helps borrowers in this domain.
About Sunovis Financial:
Sunovis Financial helps borrowers, including small businesses, with their lending needs nationwide. "Sunovis" is a combination of the Latin words for "sun" and "new". The company team believes in creating a new day; the work that Sunovis will do represents a new day for small businesses, borrowers, the economy and ultimately our country.