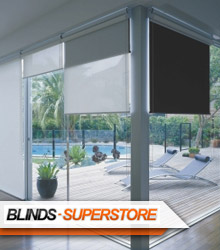 Net curtains are nearing extinction with this new product
(PRWEB UK) 18 October 2012
For years interior designers have struggled when trying to find the perfect window dressing that incorporates privacy while still allowing light to filter through. Yet a new product the vision roller blinds are changing the way interior designers incorporate light into their designs.
For the past half a century the only fabric that allowed this was the traditional net curtain as it created the perfect blend of coverage whilst still allowing residents to see the view outside.
Although there have been many variations on the net curtain over the years, nothing has quite stuck as a modern and contemporary way to add style and seclusion to a home. Voile became popular in the nineties yet gathered dust quickly and became easily frayed.
Many home owners decided to forego net curtains altogether, preferring the sleek minimalist appearance to one that reminded them of their grandmothers doily filled living room, yet in urban areas this made privacy a thing of the past as anyone could view the contents of the house unless the curtains were drawn.
Glass manufacturers have also tried to solve the problem by offering opaque windows that allow light but block the vision of the passer by. Although ideal in bathrooms, these gave homeowners a distorted view of the world outside.
Now however there's finally a modern contemporary solution, fresh to the market vision roller blinds address the problem and offer the perfect solution. All are made to measure blinds ensuring perfect fit blinds that allow in light, enable uninterrupted views and yet still stop nosey parkers from peeking inside the house.
These new double roller blinds were launched last month at the UK Blinds show in Coventry on the 9th, 10th and 11th of October, living upto the hype their wowed interior designers as they witnessed the capabilities first hand. They were also nominated for the Best Stand and Best New Product at the show.
Ryan Gladwin, the founder of Blinds Superstore is excited about this new product to hit the market, he says, "Showing this product to the general public at the Coventry show, we were delighted to see they were as impressed as we are. We also showcased the perfect fit pleated and venetian blinds in a new innovative way that provides aesthetic solutions for bi folding and patio doors. We were very proud to be nominated for the best new product award by the organisers of the Trade Show."
Blinds Superstore are a family run company that offer every type of blind possible to the discerning homeowner. With a finger on the pulse they always seek out contemporary solutions ensuring they offer only the best to the customers. From classic to futuristic, Blinds Superstore bring light into any home through innovative design and complete customer care.
For more information visit http://www.blinds-superstore.co.uk or contact Ryan Gosling on 07825544400