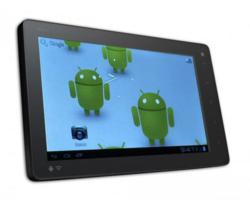 Mesa, AZ (PRWEB) October 04, 2012
Avoiding the holiday stress is always a challenge. Last minute buys online not arriving on time, not knowing what to give your loved ones, and how to budget. 5 secrets revealed
1. Budget in October: Determine the dollar amount you have available to use during Chrismtas. Then allocate the funds to each person you will be shopping for. It's always better to be under budget than over. Make a budget for the stockings as well, as this always ads up last minute costs
2. Buy in October. Good deals are always there, it's just a matter of finding them. Go online and start ordering. Free shipping sites are always a plus. If it's not free shipping and the price is really low, the store/seller may have just padded the shipping fee. Look at the total cost versus the product cost.
3. If a tablet is on the Christmas Wish List, purchase depending on how much you want to spend. Most of the 7 inch tablets have very similar features, so the receiver of the gift will be happy regardless. For example, if the budget is $299 – iPad mini, budget $249 – Samsung Galaxy Tab, $199 – Google Nexus 7, $99 – Dragon Tablet.
4. Black Friday, Cyber Monday and Small Business Saturday are always fun days to shop. Definitely great days to find deals, but don't rely on these days to find all your gifts. Cyber Monday has become more of a Manic Monday these last few years. Customers order goods and do not receive them before Christmas due to back orders etc.
5. Do all the preparation, gift buying, wrapping early before Thanksgiving. That way the holiday signing and celebration can be enjoyed without the stress.