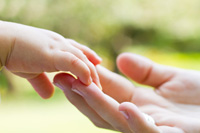 Receiving the proper post natal care can relieve mothers of troublesome discomfort, pain and suffering so they can focus on caring for their new baby.
New York, NY (PRWEB) October 25, 2012
Women experience a great deal of physical strain due to pregnancy and birth. During each trimester, the woman's body endures numerous physiological changes with resultant physical changes. Most of these changes are reversed postpartum but sometimes they linger or worsen after birth. New ailments can also manifest postpartum such as urinary and fecal incontinence, scar tissue adhesion, and pelvic and lower back pain. Many new mothers agonize through postpartum symptoms needlessly as they are unaware of the benefits of physical therapy to treat common postpartum conditions. The truth is physical therapists are experts at how to manage all four of the body's major systems: musculoskeletal, neuromuscular, cardiovascular/pulmonary, and integumentary (skin). Post natal physical therapy can effectively address many of the conditions that effect these systems. A well trained physical therapist can help restore a sense of normalcy to the body after birth by alleviating pain due to imbalances and poor body mechanics. Receiving the proper post natal care can relieve mothers of troublesome discomfort, pain and suffering so they can focus on caring for their new baby.
Physical therapy can provide a woman experiencing musculoskeletal discomfort with the tools and education to resolve these issues and regain stability and balance to the body in a safe, controlled environment. A physical therapist can aid with postural retraining by guiding a patient through the proper exercises and activities to reduce compensation patterns that resulted from carrying additional weight during pregnancy. Gentle abdominal and core exercises are often prescribed and progressed after pregnancy as these muscles typically suffer the most adverse effects during pregnancy. Physical therapy retrains these muscles to provide much needed support and decrease the pressure placed on the trunk and low back, as well as, increase muscle control in the presence of pelvic girdle pain and low back pain.
To learn more about the benefits of physical therapy after giving birth or to find a qualified physical therapist in the NY metro area go to http://www.nysportsmed.com/index.php?/Specialty/post-pregnancy-physical-therapy.html.
ABOUT NEW YORK SPORTSMED
New York Sports Medicine and Physical Therapy provides a personalized, comprehensive and holistic approach to physical and sports medicine and rehabilitation. Through the practice of physiatry, a medical specialty that focuses on the recovery from musculoskeletal injuries, function is restored, healing is promoted, and pain is alleviated. Its approach to sports medicine is to provide a comprehensive set of options to maintain your athleticism, heal your body from injury, and keep it as pain free as possible. To learn more about NY SportsMed visit http://www.nysportsmed.com, on facebook at http://www.facebook/nysportsmed or twitter @NYSportsMed.
Dutton, M. Gait and Posture Analysis. In: Dutton, M. Orthopaedic Examination, Evaluation & Intervention. New York: McGraw-Hill; 2008:440-485.
Strauhal MJ. Therapeutic Exercise in Obstetrics. In: Hall CM, Brody LT. Therapeutic Exercise Moving Toward Function. Baltimore, Maryland: Lippincott Williams & Wilkins; 2005:259-281
Stulginsky, C. Pregnancy and Physical Therapy. American Pregnancy Association. 2011. Available at http://www.americanpregnancy.org/pregnancyhealth/physicaltherapy.html. Accessed July 31, 2012.